SA's President Set To Settle Son's Dowry In Uganda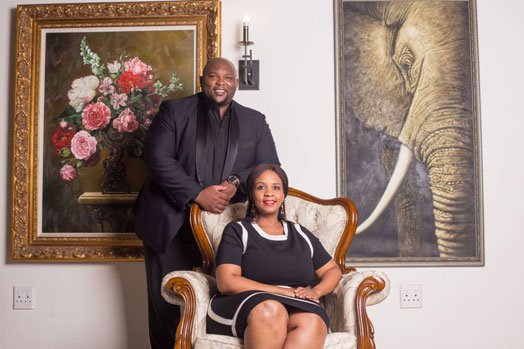 Newly made South Africa President and head of state President Cyril Ramaphosa is expected in Uganda this weekend with atleast 100 heads of animals to settle his son's bride price.
The lucky woman to wed Andile comes from a well known family in Uganda.
Rwakairu Bridget, is a niece to former Uganda Prime Minister and presidential candidate Amama Mbabazi. She is a daughter to the late Shadrack Rwakairu of Kabale and Peace Ruhindi, a sister to Jacquieline, Mbabazi's wife.
Rwakairu, 37 years old has bagged herself already two degree from an Asian varsities.
She got her  post-graduate degree in Business Administration (MBA) from Beijing University of Science and Technology as well as a BSC Environmental Engineering from Beijing Jiatong University.
According to the Uganda's western culture, SA's President Ramaphosa must lead a team of his family members from South Africa to Uganda.
Preparations are already underway.
"In accordance with culture, the marriage is to be preceded by a traditional ceremony known as 'Okhusaba' which shall be held on May 19. The ceremony shall be at 10 Nyanyi Gardens Kololo, at Rt Hon Amama Mbabazi's residence," a statement issued by Mbabazi's family partly reads.
Comments
comments