Sick Njamby Complains After A Con Lady Took Advantage Of Her Situation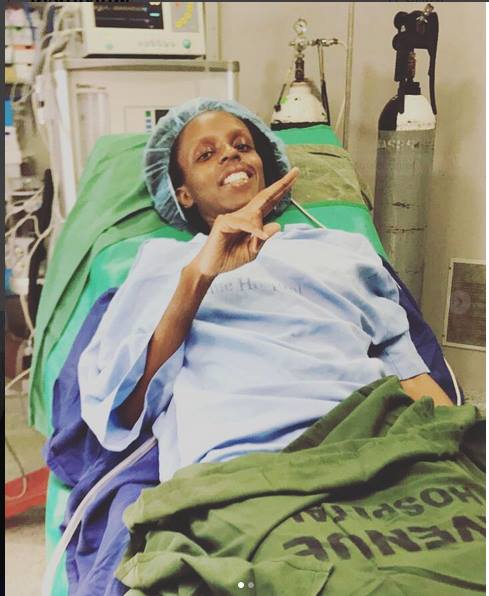 NTV's Trend host Njamby Koikai has been contributing to raise money for her hospital bill in America. She is supposed to undergo a corrective operation so that she can control her menstrual circle.
Few weeks ago, contributions have been going through her official payment details listed below.
But a con lady took the advantage, the sad thing is that this is just one single con star among a pull of many others who are conning innocent Kenyans
Njamby replied
"Please share this widely. Someone by the name Nancy Nanjala Nyongesa has decided to take advantage of my situation to con Kenyans. I'm not seeking to raise 20million as she states. The mpesa number shared is not my number. Thirdly, I've been quite open about my endometriosis journey since 2015. My family has paid all my hospital bills from then till now when we had to seek specialised treatment.
Please don't take advantage of such a situation. It could really happen to you and you won't know what to do. Nancy, you're inhumane!' Njambi posted on social media.
Comments
comments