Internship
Social Media Assistant Job Opportunity Open At Kyobi Digital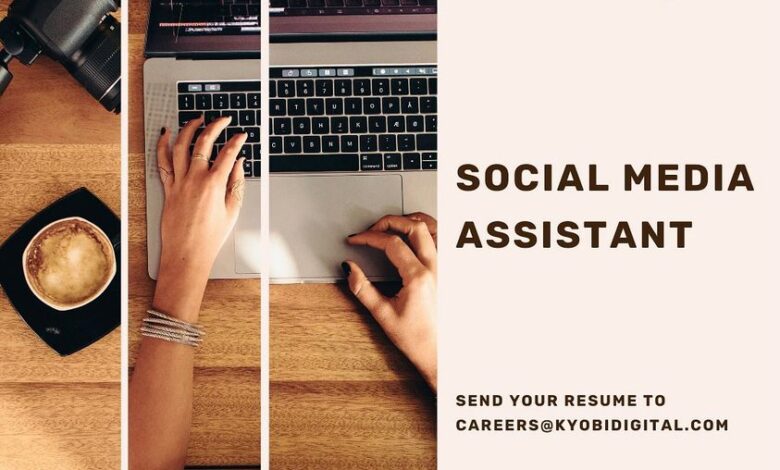 We are seeking a creative and talented Social Media Assistant to join our team
.
In this role, you will work closely with the digital marketing manager to manage and grow our social media presence, implement effective strategies, and engaging our target audience across various platforms.
Responsibilities:
Create, curate, and schedule engaging content for our social media platforms, including Facebook, Instagram, Twitter, LinkedIn, etc.
Monitor social media channels for comments, messages, and mentions, and respond promptly and professionally.
Assist in developing and implementing social media strategies to increase brand awareness, reach, and engagement.
Conduct research and stay up-to-date with industry trends and competitor activities to identify new opportunities.
Collaborate with the digital marketing manager to align social media campaigns with overall marketing objectives.
Track and analyze social media performance metrics using analytics tools, and provide regular reports and insights to measure campaign effectiveness.
Engage with our followers, answer their queries, and foster meaningful relationships with our online community.
Stay informed about platform updates, algorithm changes, and emerging social media trends, and apply them to enhance our social media presence.
Assist in managing social media advertising campaigns, including budget allocation, targeting, and performance monitoring.
Support in organizing and executing social media contests, giveaways, and other promotional activities.
Monitor online reviews and testimonials, and address customer feedback or concerns in a timely and professional manner.
Experience level: Entry
Proven experience as a social media assistant or similar role is an added advantage.
Best of luck!