Entertainment
Students Being Taught About Planes From Outside Wilson Airport Fence Puzzle Kenyans
Students from three high schools have raised eye brows among onlookers after they were pictured looking and being taught about planes from outside Wilson Airport compound.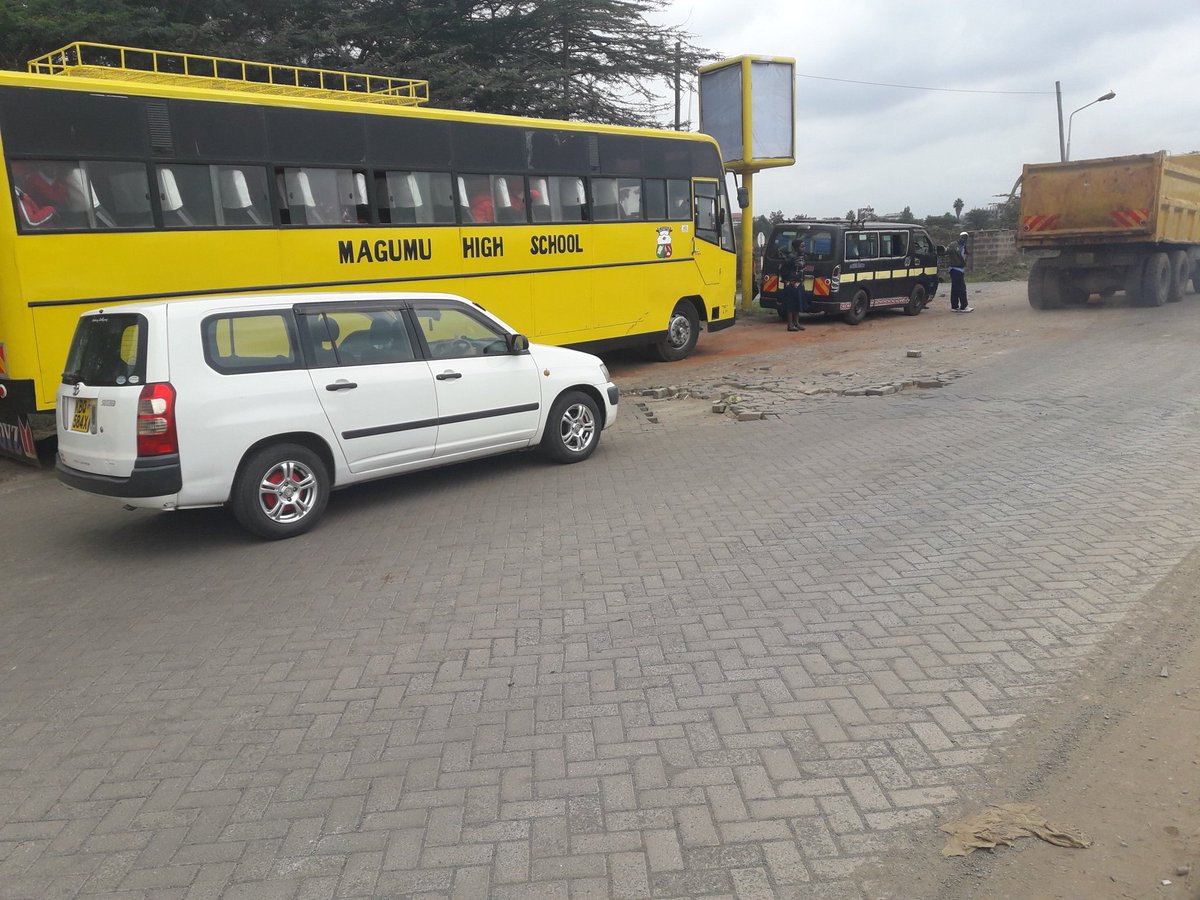 The schools were Mt. Kinangop High, Bongo Girls High and Magumu High, who rather than the usual entry viewing, ended up being shown and taught about planes from outside the compound.
Kenyans on Twitter imagined that the students had either been asked to pay entry fees to the airport which only ended into pockets of few school admins, leading to their frustration of learning the hard way outside the airport compound.
Kama umelipia mtoto wako pesa ya trip aende kwa airport aone ndege,jua umechezwa..watoto wameletwa kwa fence ya wilson waone aircrafts zikiland..wamevaa t-shirts za blue,sweater ya red,trouser ya black na socks za red pic.twitter.com/TEheyAjoEY

— 🍁🍁RASTA MAN™🍁🍁 (@ItsJeffreyJeff) July 13, 2018
Cases of corruption has grown so wide in school, especially after the introduction of free education forcing school heads to collect unscrupulous money sugarcoated with school trips
Twitter feed
I think the motive was to see air crafts land and take off. Hasn't it been done? What's your problem? Is it the fence, the uniform, the school bus or what?

— KULI on Twita (@arapkuli) July 13, 2018
My bro's friend paid for his child's trip 2k. Akiwa maroundi Uhuru park akasikia mtoto wake "daddy,daddy, umekuja trip pia?" Waah the trip was Uhuru park and parents told they'll be no pics taken. He went said hi to the teachers ndio wajue wamejulikana, Monday akaendea 2k shule.

— Jackline Kubai (@NjeriQubai) July 13, 2018
Thats a reap off..heri upeleke mtoto mwenyewe atleast its cheaper

— 🍁🍁RASTA MAN™🍁🍁 (@ItsJeffreyJeff) July 13, 2018
I'm being charged 1,600 for my LO to go to lunar park

— Jacque (@Jacquemungai) July 13, 2018