Taking a gap year before going to university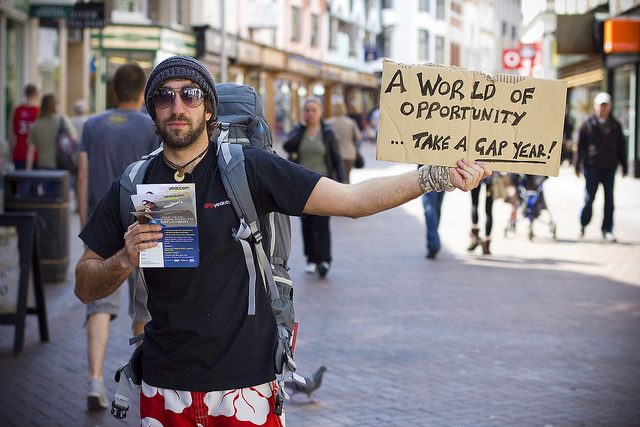 Getting through your years of studying can be both difficult and needs lots of hard work, when you finally get to Matric you see all the hard work paying off. The excitement is just ecstatic, but that doesn't mean hard work is over. You still have the decision of whether you choose to continue with your studies or not, what you going to study? Where you going to study? How you going to pay for your studies?
For those of you who find it difficult to make that decision, maybe you should consider taking a gap year. Some people are against a gap saying it's a waste of time, but I believe if you use it wisely you will see the benefit of it.
So there are many things you can do during your gap year like volunteer, get a paid job, learn new skills, or travel round the world. There is something to suit every taste, so if a gap year sounds like an attractive option to you, read on to find out more!
Why take a gap year?
Experience life – a gap year is the chance to be completely independent and gain a meaningful experience, an opportunity you may not have again later on in your life. It will help improve your self-confidence, along with personal skills such as communication, leadership and organisation.
Discovery – if you choose to go travelling, you will see and explore parts of the world you've always wanted to visit. By having the freedom to travel around and choose how long you spend in each place, you will have plenty of time to fit in everything you want to do. Building friendships on your journey is a certainty, and you will have some fantastic stories to tell everyone when you get back home!
Learning – by the time you have completed your gap year, you will have gained new skills and experiences. These will enhance a CV, meaning you will be looked more favourably upon by potential employers and university admissions tutors, as you will stand out from other candidates by having done something interesting.
Personal achievement – undertaking a gap year volunteer project or going abroad to learn a language can give you a real sense of personal achievement. Although you may find it challenging, it will also be very rewarding, as well as the chance to experience local life in another country first-hand and give something to their communities.
Money – many students these days take a year out to do paid work to finance their higher education. With university tuition fees going up, students are opting to work in order to pay off some of the costs before they even start their degree.
If you already have a particular career in mind, then getting a paid job in your field is a bonus. This will boost your CV and look good to employers when you've finished your degree, or start looking for jobs after your gap year if you decided university isn't right for you.
Time-out – you've been in school for most of your life, so it's natural to feel you simply just want some time away from studying. Taking a break will make you feel refreshed so you will be more focussed at university. It also gives you time to reflect on what you plan to do next with your life.
Volunteer. This is a popular option for many gap year students, who feel they want to give something back by helping communities in developing countries to build homes, care for orphaned children or protect endangered species.
Costs for those who decide to travel. Be aware that gap year agency placements are costly, and you should look at each agency carefully so you can see whether you are getting the best value for money. Costs for a conservation project, for example, can vary greatly between agencies, so it's important to research thoroughly.
Comments
comments