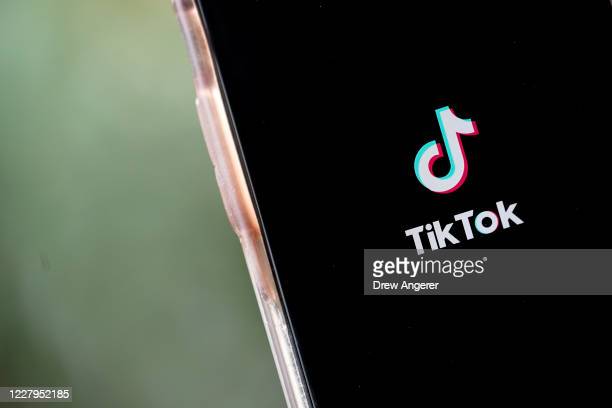 In the wake of the pandemic, the world is slowly recovering and the TikTok community is abuzz with positivity.
TikTok is a hub of possibility for content creators who are building their careers or tapping into the opportunities that online platforms present.
For some, this means embarking on brand new career paths that didn't exist just a decade ago. For others, TikTok is a powerful tool for redefining the world of work, and a chance to expand their network by connecting with a broader, global audience.

From choreographers and cooks to legal professionals and hairdressers, Kenyan TikTok users are finding new and creative ways to capitalise on the burgeoning digital economy. By using the platform, these users are collectively involved in creating and shaping the industries of the future.
Providing the rest of the world with a lens on Kenyan lifestyle and culture, several innovators are demonstrating how the platform can be used to amplify their business ventures and find their professional niche in the digital world.
Here are a few of the Kenyan TikTok users who are doing remarkable work in this space:
Healthcare

During the pandemic, a number of healthcare professionals joined the platform to offer insights and advice. One of those professionals was Dr Claire Kinuthia who goes by 'theycallmedaktari' on TikTok. Kinuthia is an obstetrician and gynecologist who uses TikTok to share tips on reproduction, sexual health, wellness and fitness. She simplifies her tips in entertaining and engaging ways that bring the human element into the medical advice space. Take a look at some of her work here:
• https://www.tiktok.com/@theycallmedaktari/video/6979949003362372865
• https://www.tiktok.com/@theycallmedaktari/video/6976635673272978690
Dance choreography

Flirtycarlos, tileh_pacbro and dance_general are talented and energetic dancers who love to share their craft with fans from all over the world. These creators host dance classes from their accounts, creating a space where TikTok users can shed their insecurities, have fun and sharpen their dance skills to the tune of the world's chart-topping hits. Each creator has amassed a huge following of well over 500k. Here is a glimpse of the trio's work:
• https://www.tiktok.com/@dance_general/video/6991374820646735105
• https://www.tiktok.com/@flirtycarlos/video/7082782498723253509
• https://www.tiktok.com/@tileh_pacbro/video/7076842229804977413
Legal counsel

Bobmuigai is carving a niche for himself in the legal industry, using TikTok to simplify complex and notoriously convoluted legal jargon through structured sessions, dubbed "interesting legal facts," that touch on our legal matters concerning our day-to-day lives. Some of the topics that are discussed include marriage unions and wills. See some of his informative legal counsel for yourself below:
• https://www.tiktok.com/@bobmuigai/video/6946464077950536961
• https://www.tiktok.com/@bobmuigai/video/70548074242
• https://www.tiktok.com/@bobmuigai/video/6907488978820189442
Foodie culture

TikTok has birthed a new generation of cooking stars who have taken to the platform to showcase their authentic recipes and impart their biggest food secrets. Cookingwithnimoh is one of the creators who is offering her growing clientele of newbie and veteran cooks great recipes and food storage tips. Nimoh offers step-by-step recipe instructions to make it easy for fans to follow. Take a look at some of her lessons:
• https://www.tiktok.com/@cookingwithnimoh/video/7075263787439361282
• https://www.tiktok.com/@cookingwithnimoh/video/7044048095696407810
• https://www.tiktok.com/@cookingwithnimoh/video/7075244069240229121
Hair Styling

Mainadesalonist is one of Kenya's most popular beauticians and hairstylists and has taken his work to TikTok. He showcases what he and his team does best – leveraging passion and talent to make their clients look good. The salon has been recreated on his account to attract more followers. See how; together with his team Maina magnificently styles up his clients:
• https://www.tiktok.com/@mainadesalonist/video/7082645789163441414
• https://www.tiktok.com/@mainadesalonist/video/7082099910497127686
Business and financial literacy

llewellyn_ouya and moneygossip have garnered a massive following after making a name for themselves in the business consulting and financial literacy space. Through their videos, they share all sorts of business-related tips and advice including how to start a business, why businesses thrive or fail and why more people are not launching businesses. Ouya also sells business plans to those seeking to open startup ventures on a budget. Here are some of the duo's top tips:
• https://www.tiktok.com/@llewellyn_ouya/video/7083136140152179973
• https://www.tiktok.com/@llewellyn_ouya/video/7083587424466537733
• https://www.tiktok.com/@moneygossip/video/7074863982917504257
• https://www.tiktok.com/@moneygossip/video/7071122897913253122