Top 10 Most Flamboyant Celebrities In Kenya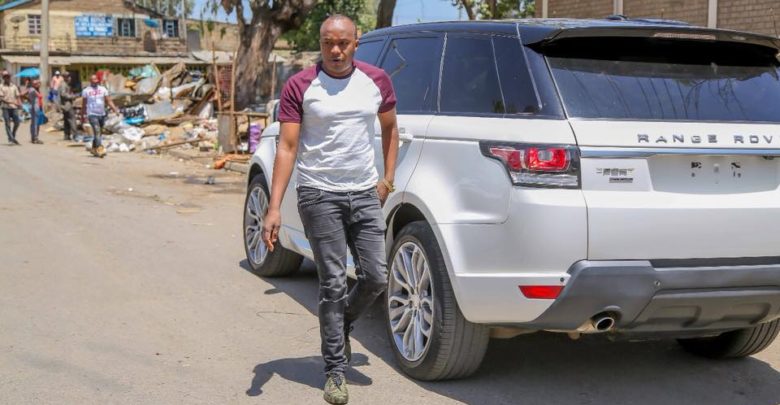 Being a celeb calls for uninvited bragging, whether you doing it intentionally or not, you just join the music and start being braggadocios as more money trickles in.
But the below celebs have pushed their flamboyance too much to our door-steps.
Let us have a look at them
1.Akothee
Singer is a self-made sponsor of her own bills. On many occasions she has bragged out how she spoils herself with expensive items such as huge mansion of her properties located at the coast, with a fleet of cars.
She owns a V8 among other top cars in Kenya. She surprised her daughter with a car gift during her birthday.
She never forget to update us about her new lovely catch also.
Akothee is just one of the top richest musicians in Kenya. It is rumored she paid Diamond close to Ksh.2 million shillings just for a collabo
2.Jaguar
The current Starehe Mp is Nairobi county is one of the richest musicians on the land in Kenya. He owns several cars among them Range Rovers and Jaguar made car brands just to mention.
Besides he also owns real estate. And now he is under the payment of SRC, He pockets more than a million per month
3.Steve Mbogo
He vied for Starehe MP but never won, however he left behind a trail of his flamboyance during the campaigning period.
He is one of the young billionaires under 40 years we have in Kenya.
Steve Mbogo owns a cute wife, a fleet of Kingfish and monarch cars only men who have oil can dare to buy and use.
4.Francis Atwoli
Long serving COTU Secretary Francis Atwoli has been on the spot on various occasions related to bragging of his character in the colours of gold and diamond chains. He has a gold plated Prado which camouflages according to its colour schemes.
5.Hassan Joho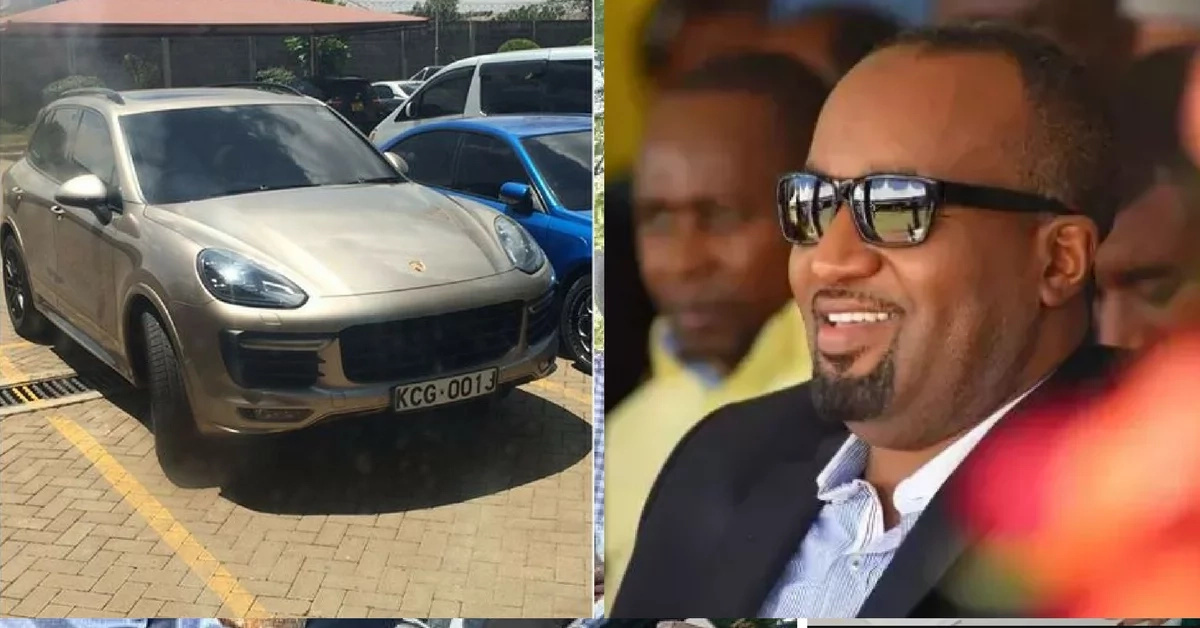 Mombasa County Governor serving for his second and his last term, is not a new face in braggadocios contests. He owns such record breaking deluxe cars, ocean vessels and several real estate firms.
He once loaned his car to KTN anchor Betty Kyallo.
He is arguably one of the most handsome politicians in the counties.
By the way Joho owns a chopper!
6.Mike Mbuvi Sonko
Nairobi county governor Mike Mbuvi Sonko is a self made portrait of western world having its roots in the county government.
He once had a Sonko 'militia' team before it was outlawed.
Besides he is extremely rich, with a fleet of gold matching cars
7.William Kabogo
Former Kiambu Governor William Kabogo owns those kinds of ruggy;muffin and rag-tag kind of vehicles.
If you not like him, you will feel the lynch and feel of your pocket. It is not easy to match his level of flamboyance on a normal case.
It is romoured that during Kiambu political campaigns, he used to double the cash his rival now current governor Babayao Waititu had given out. If Babayao gave out Ksh.500 each to a group of more than 2,000 people, he would give a Ksh.1,000 each to more than 5000 people
8.Allan Kiuna
Jubilee Christian Church head pastor and founder of the Nairobi's top celebrated church is known to love cars. He also enjoys a jet requisition that is yet to come in just few months.
He wwosn a range rover sport valued at more than Ksh.20 million shillings
9.Kaka Sungura
Music singer come artist is a braggadocios artist. If you listen to his raps, he praises himself so many occasions.
He also owns sleek German machines such as Mercedes Benz makes
10.Vera Sidika
Vera is that kind of a girl ever in the spotlight. She posts whenever she is on a vacation. She flaunts her booty and curves every now and then, making her fans to count every inch and pinch she feels whenever she is undergoing such a transformation.
11.Huddah Monroe
Just like Vera, Huddah is also that socialite who never disappoints on the case file during bragging off the hook.
Maybe she is just selling her business. Did you know she owns a range rover car valued at about Ksh.18 million shillings
12.Maina Kageni
The top Radio presenter at Classic FM is one of the top known Manchester United fans in Kenya. He keeps also updating us about his latest toy in the garage.
He earns more than Ksh. 1 million per month
13.Kathy Kiuna
Wife to lead pastor at JCC, is a clear copy of her husband Allan Kiuna. She owns several German machines.
During December 2017, she promised her followers 'spiritual cars'
14.Babu Owino
The Embaksai East MP in Nairobi County is such a top lad in politics as it stands. This is because he hypes so much his presence.
In a span of few mouths after the 2017 elections, he became one of the top most talked about Kenyan politics
Mariga
Mariga is one of the first Kenyans to buy a hummer and showcase it on our Kenyan roads with his own name customized as a number plate
16.TerryAnne Chebet
Former Citizen TV anchor, told us that she gave birth the same date she was sacked from the newsroom.
Then went ahead to show us her new toy, it was another range rover after another range rover
17.Jalang'o
Just like Maina Kageni, Jalang'o is also one of the top Radio guys who pocket more than 1 million per month.
He has proved this by buying top brass German machines
18.Victor Wanyama
Totenham star takes home more than 31 million shillings very month.
He showed us one of the top OB vans in Kenya, which was an all-inclusive with deluxe amenities such as a self communication sever vehicle
19.Chris Kirubi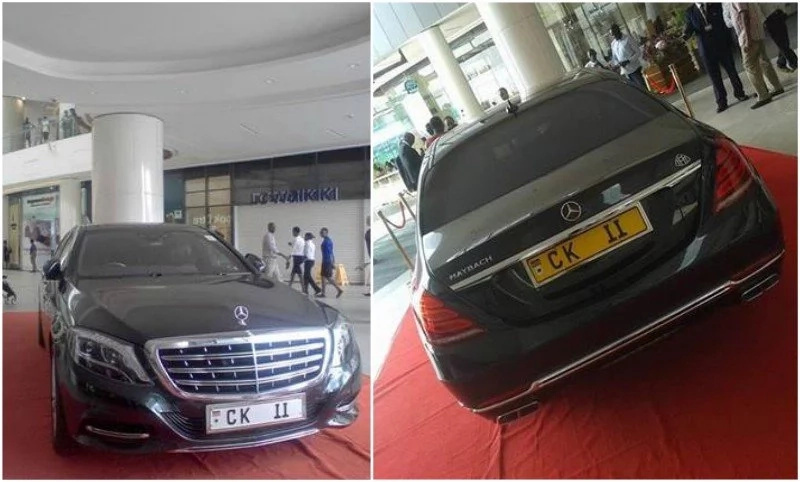 Chris Kirubi is well known for his love with good and custom-made cars. Here are some of his cars.
Besides he is a top billionaire in Kenya, in fact he rented a large part of the intercom hotel, almost a whole flour for his own leisure
20.Betty Kyalo
Betty Kyallo when she was given a SUV deluxe from Hassan Joho, she spent most of her time off newsroom showing us how lucky she was.
Only for Joho to pick it later