Despite being a year full of a number of challenges coupled with death of prominent leaders, 2019 yet provided a good time for patriotic Kenyans to put Kenya on the world map.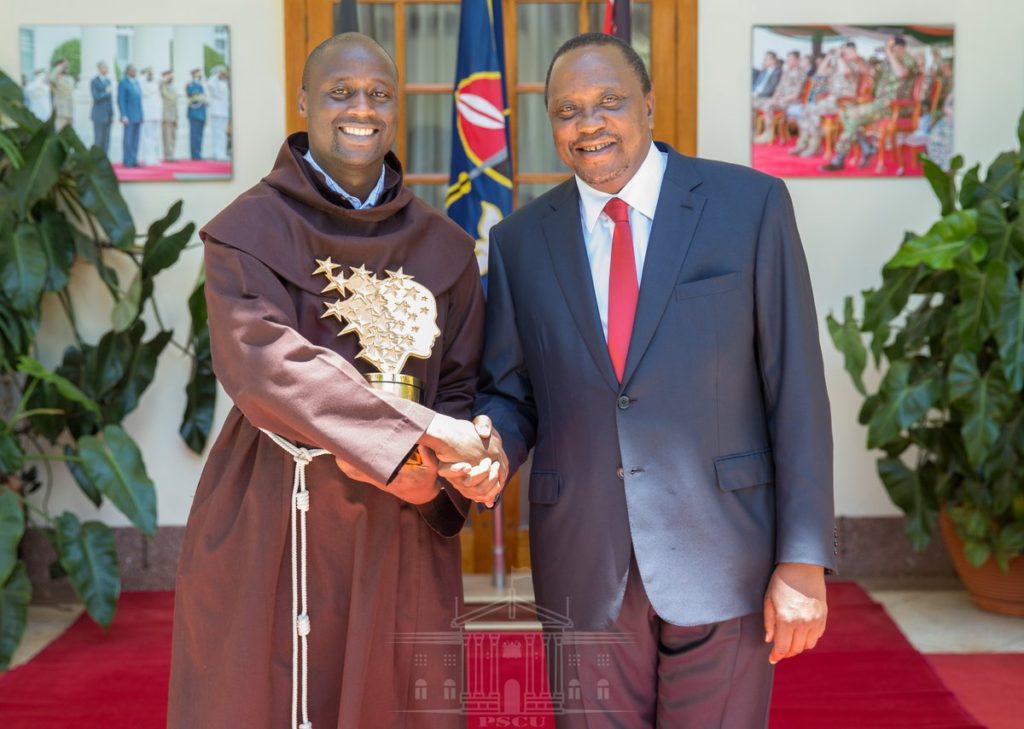 The selfless Kenyans, served us our goodwill ambassadors in 2019, promoting Kenyan tourism and marketing Kenya as a country of destination across the globe.
1.Eliud Kipchoge
The 34 year old first set clear a record of clocking 2hrs 1 Minute and 39 seconds in Berlin 42KM Marathon, during early 2019.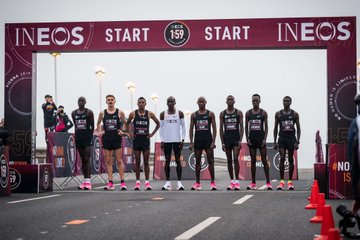 Then in October 2019, Kipchoge got the attention of the whole world when he broke the 2hr barrier in INEOS challenge where it took him less than 2 hours to clock 42KM.
2.Micheal Olunga
During the AFCON group stage matches, two of Michael Olunga's goals secured the only win against Tanzanian rivals in Egypt.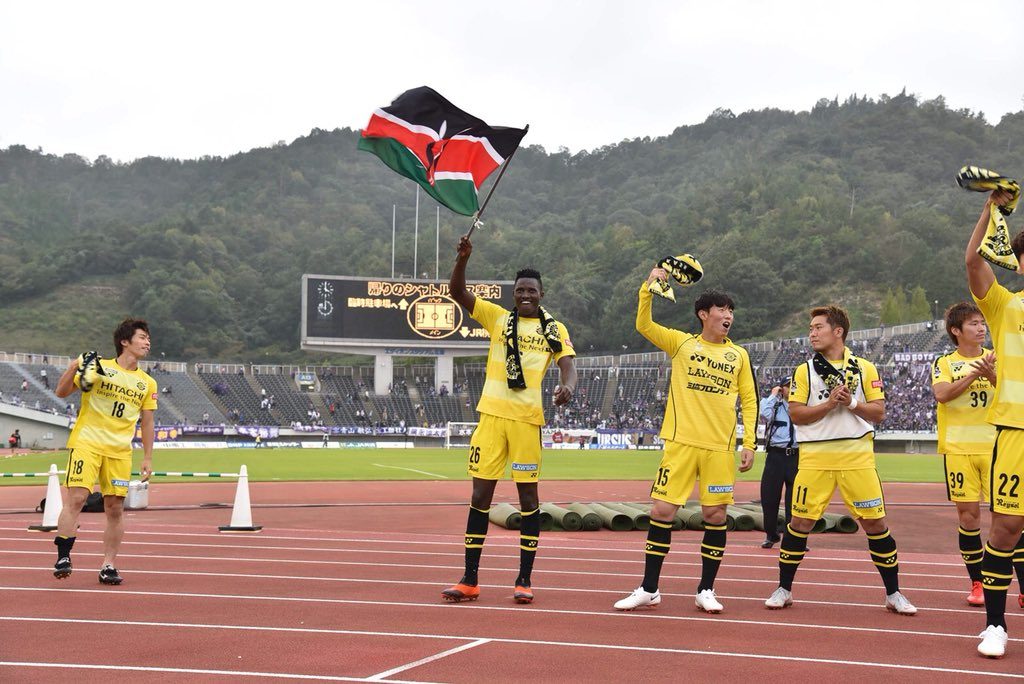 Kenya won the match, but much of the credit was put on Olunga, who single handely ensured Harambee Stars got a win from their group fixtures.
3.Chef Maliha Mohammed
Kenyan cook Chef Maliha Mohammed from Mombasa county broke Guinness World Record for the longest time spent cooking.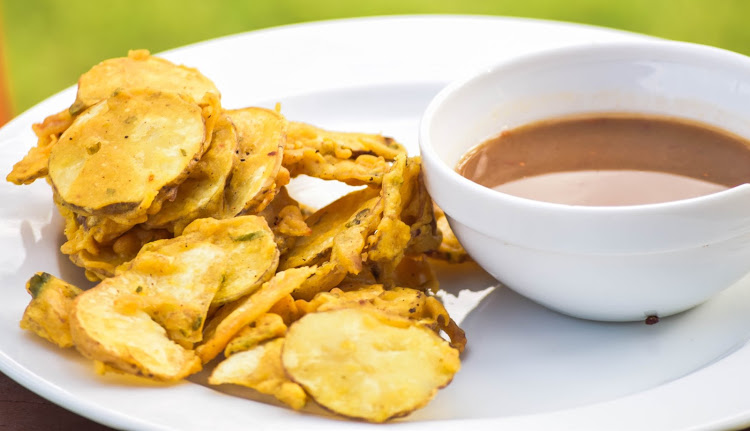 The record was smashed in August 2019 at Kenya Bay Beach Resort in Mombasa on 18th after cooking for 75 hrs non-stop.
For Maliha to have her name in the history books, she prepared a list of 400 recipes of local and international cuisines for the competition.
Interestingly the food she prepared would be donated to charity homes and orphanages in Mombasa so as to help in raising awareness for the less fortunate in Mombasa town .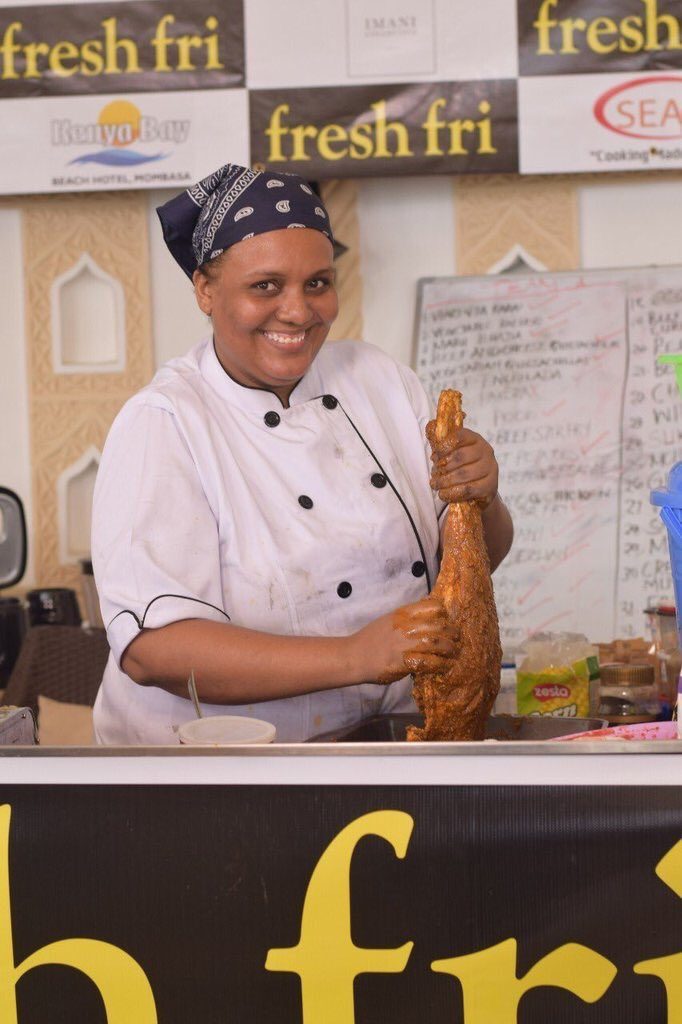 During her first trial in 2019 May, Maliha the mother of two cooked 100 recipes for 36 hours non-stop.
In July 2019, Chef Maliha cooked 200 meals for 54 hours before going for the final competition supervised by officials from the Guinness World Record.
Maliha triumphantly crashed down the record of 68hrs 38mins 1sec which was being held by Rickey Lumpkin from Los Angeles,USA for the Guinness World Record held for the longest time spent cooking.
Her name will be permanently written in the Guinness Book of World Records
4.Ngugi wa Thiong'o
The distinguished Professor Ngugi wa Thiongó in 2019 bagged himself a lucrative award thanks to his masterpiece of work from the book dubbed Decolonising the Mind: The Politics of Language in African Literature.
The jury lauded Prof. Ngugi for his great understanding of the language and being able to communicate to his audience.
The Professor has been writing books in his native Kikuyu language and translating to English texts
5.Rose Wangui
NTV long serving reporter Rose Wangui won a lucrative international award in the field of journalism in 2019
She was crowned as the winner for Knight International Journalism Award for 2019.
The award was presented by US based media firm, The International Centre for Journalists (ICFJ) in Washington, DC .
"She has been selected because her stories have led to major improvements in the conditions she brings to light. She will be presented her award at ICFJ's 35th Annual Awards Dinner on November 7, 2019, in Washington, DC," ICFJ communication manager Zainab Imam, said.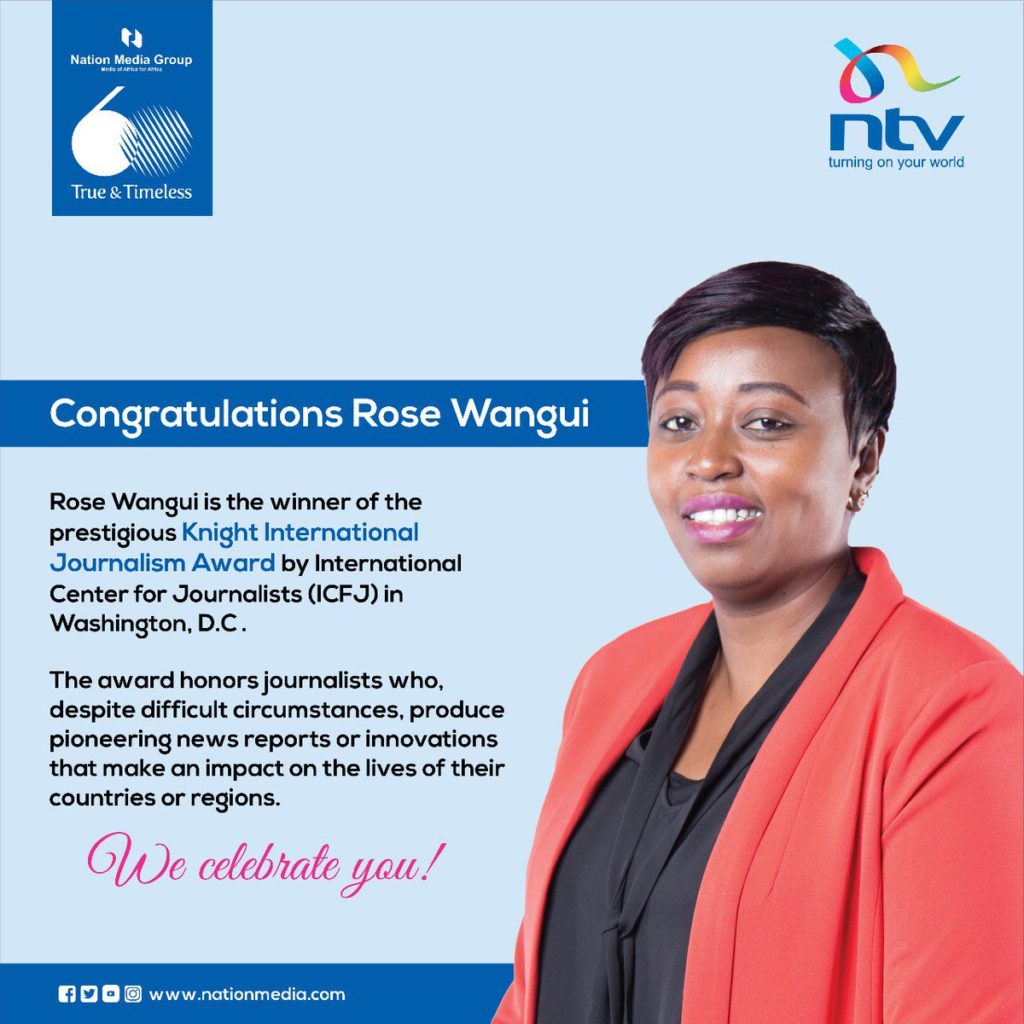 6.Peter Mokaya Tabichi
The winner of 2019 Global Teacher Prize was Peter Mokaya Tabichi, a Kenyan teacher from Nakuru County who bagged sh.100 million pegged on the prize.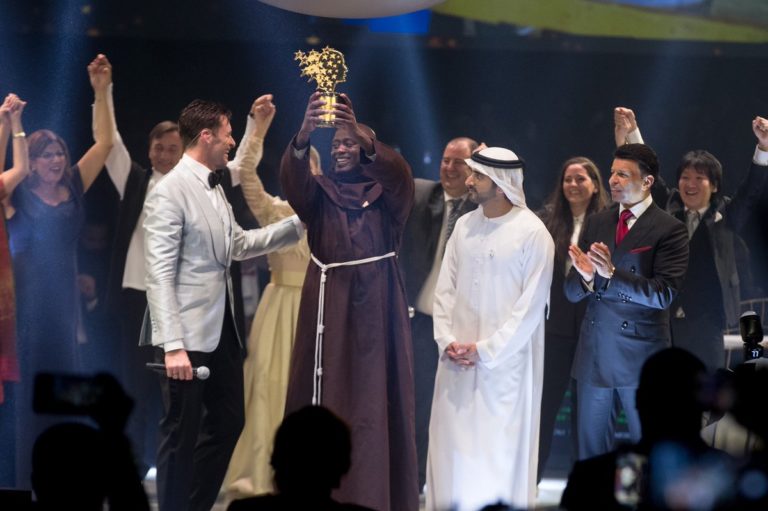 He was declared the winner of the prize on 24th Sunday , March 2019 at an event held in Dubai.
Tabichi is based at Keriko Mixed Day Secondary School in Pwani Village, Nakuru county.
Every year, teachers across the nations world wide are honored by the Varkey Foundation's $1 million (Ksh.100 million) Global Teacher Prize
According to the organizers, Tabichi won the prize based on his selfless habit of donting 80% of his salary to local community projects such as education, sustainable agriculture and peace-building.
"He's changed the lives of his students in many ways, including the introduction of science clubs and the promotion of peace between different ethnic groups and religions. He has also helped to address food insecurity among the wider community in the famine-prone Rift Valley," said the Varkey Foundation
The 36 year old teacher who was teaching mathematics and physics made history after becoming the firs African and male teacher to win the coveted award
He emerged the winner from 10 finalists who had been picked from more than 10,000 applicants
"His dedication, hard work and passionate belief in his student's talent has led his poorly-resourced school in remote rural Kenya to emerge victorious after taking on the country's best schools in national science competitions," says the foundation.
President Uhuru Kenyatta was among the top dignitaries who congratulated Tabichi on his exemplary work
"On behalf of all Kenyans let me congratulate you on winning the Global Teacher Prize for this year. You are a shining example on what the human spirit can achieve not just for Kenya, not just for Africa but the world.

"Peter you chose to teach in a remote part of Kenya and transform lives in such situations. A choice that am sure was difficult. You give me faith that Africa's best days are ahead of us and your story will light the way for all future generations," said President Kenyatta.
7.Ali Kombo
Famous Ali Kombo, a General Service Unit (GSU) officer was feted for his heroic and outstanding deeds during the deadly terror attack on 14 February 2019 at Riverside Complex in Nairobi.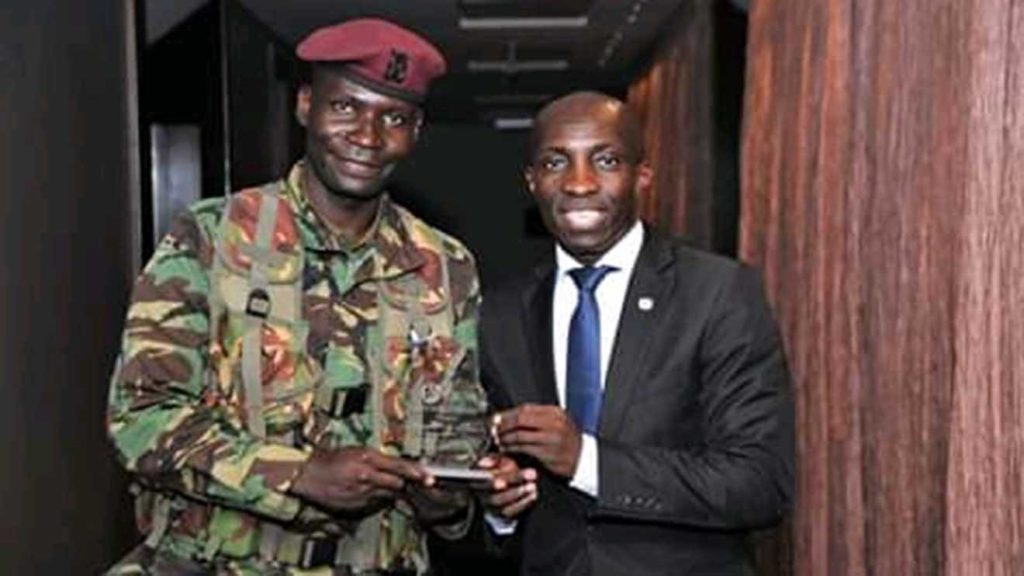 Constable Ali Kombo received the Heroe's Award (from Rapheal Obonyo) for his daring skills to save lives at the scene of terror .
Mr.Obonyo is an advisor to the United Nations on Youth Affairs and the convener of the Youth Congress, at a gala held at the Tribe Hotel in Nairobi on Tuesday.
"This is a special award for individuals who keep doing their best, and give hope using their example, like Police Officer Kombo who acted without regard to his own safety and rose beyond the call of duty," said Mr Obonyo.
The GSU Officer Ali Kombo expressed his thankful for the award with a message for Kenyans and general public.
"Thank you for this rare honour, you have given me and fellow officers hope to do more, and to do better," he said.
8. Kisumu Girls High School's 5 Students
On January 16th 2019, five students from Kisumu Girls High School who invented the famous Female Genital Mutilation fight Mobile App will be honored with a major continental award.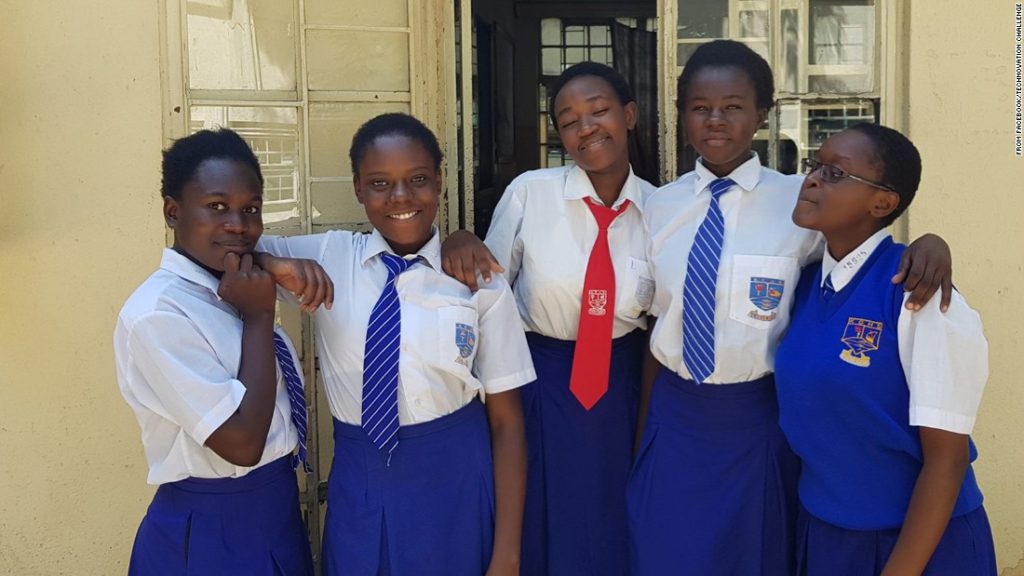 The Girls who will be awarded in Nigeria's Abuja city are Stacy Owino, Purity Achieng, Ivy Akinyi, Synthia Otieno and Macrine Otieno.
They were picked as winners by Daily Trust's African of the year award committee under the leadership of former Botswana president Festus Mogue for inventing the life changing app.
"The girls were selected out of several dozen nominees, for innovation of the mobile application called I-cut," said Daily Trust African in a statement.
The I-CUT App links girls at the danger of the barbaric act to FGM rescue centres
The girls will also be awarded with 2.5 million shillings on top of the award.
9.Ken Okoth
The late MP Ken Okoth died painfully in July 2019 after an epic battle with cancer.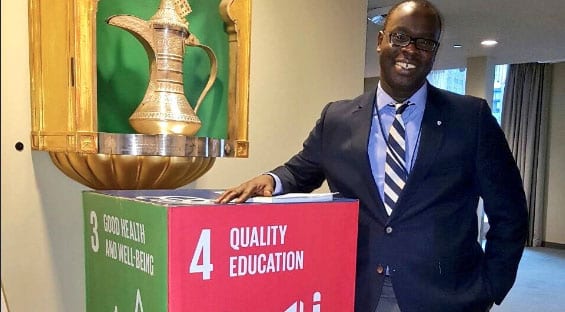 However, despite his demise, Kenyans were amazed with his remarkable journey of fight with cancer, as well as having an awesome development record in his area, Kibra constituency
10.Divock Origi
Divock Origi who plays for Liverpool FC in England became an internet sensation in Kenya after he proved to be a key influence towards Liverpool's 6th Champions League cup glory.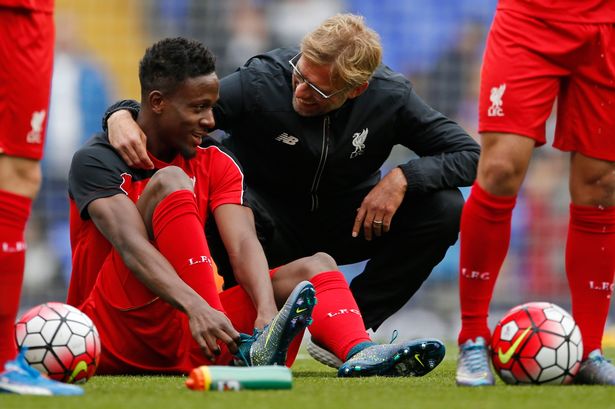 Origi was used by his coach Jurgen Klopp to pull back a huge comeback that made history in Europe during the UEFA 2019 challenge.
Even though he plays for Belgium, Origi remains an inspirations to many Kenyans especially Liverpool fans living in Kenya