Mr. James Fahrez Okello, a 3rd year Diploma student, School of Business and Management Studies, has been recognized and awarded as this year's winner of the Marketing Students Award, during the MARKETING SOCIETY OF KENYA Annual Gala Awards 2022 at Sarit Expo Centre.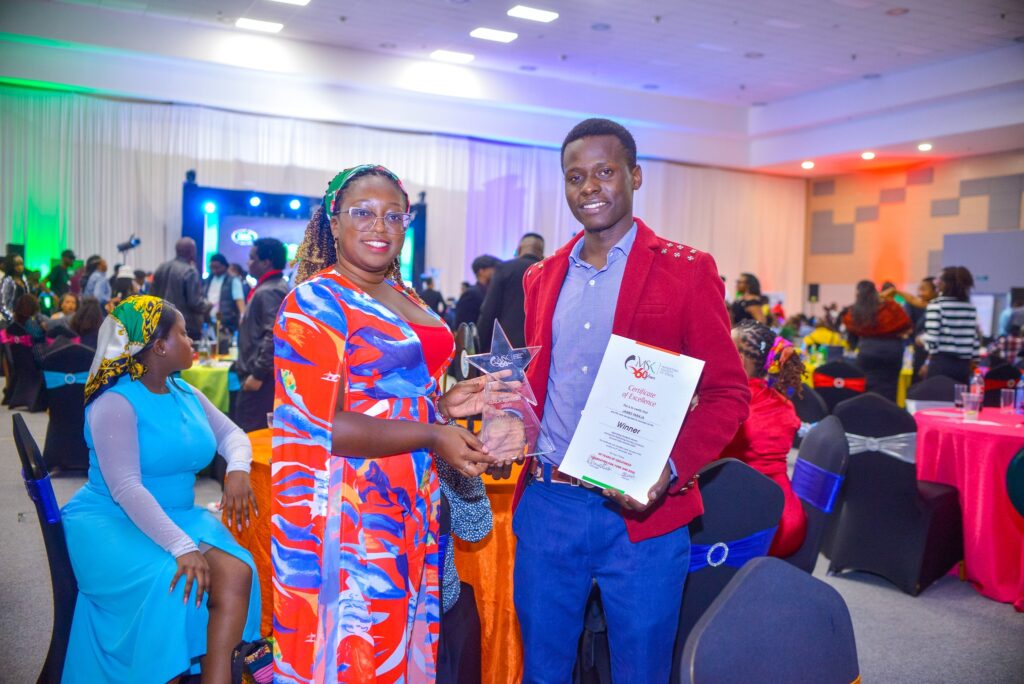 Mr. Faraja wrote an outstanding case study that provided a winning and practical marketing strategy for a start-up company with an aim of growing its revenue.
The First Runner up was scoped by Mr. Felix Eliab Omotto of the Marketing students Association from Dedan Kimathi University of Technology, while Michael Muraya and Anthony Wafula from @International School of Advertising were declared as the Second Runners Up.
Congratulations to Mr Faraja for a well-deserved win.