Tuskys Scoops A Prestigious Award In London
Tuskys, operating under the auspices of Tusker Mattresses Limited, scooped the Kenya Supermarket Brand of the Year category in the awards which focus on excellent branding.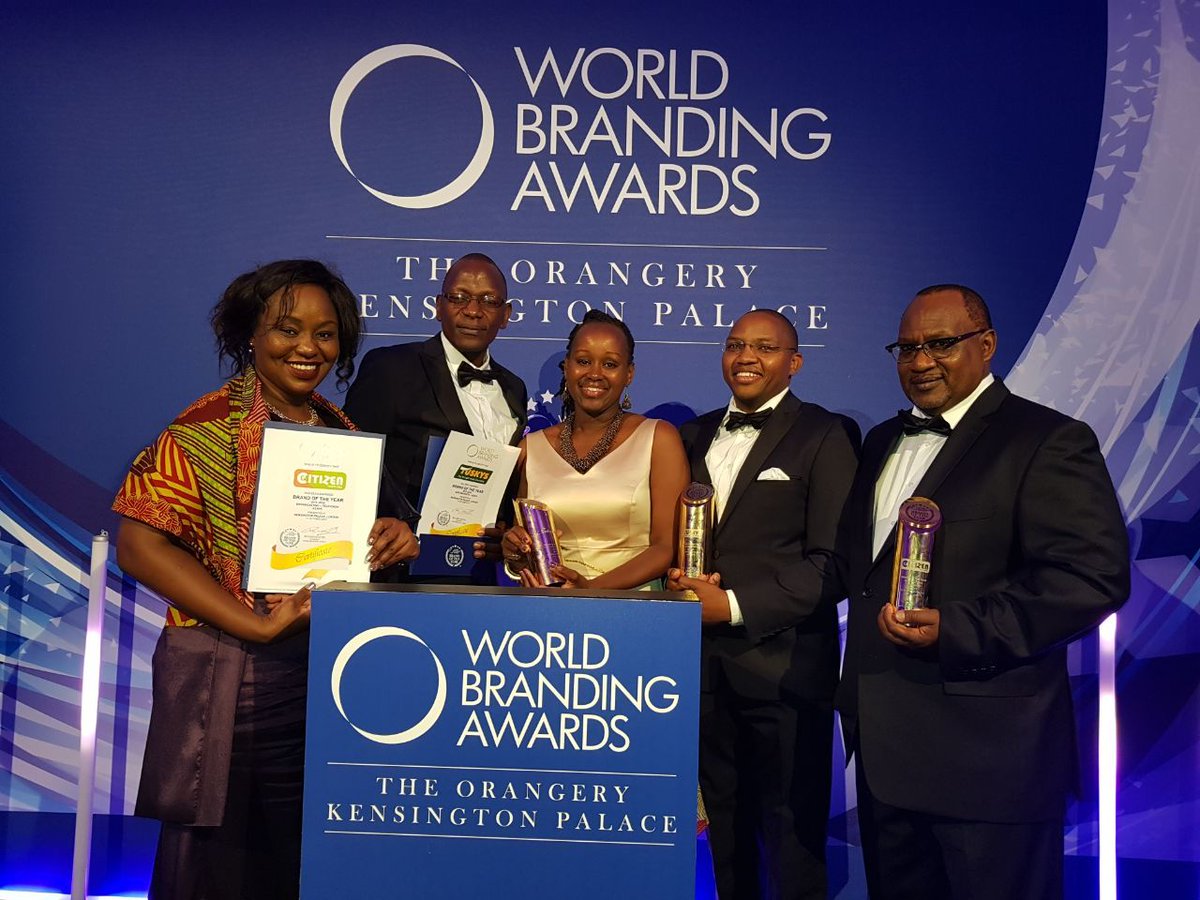 Receiving the Retail Brand of the Year Award was the Tuskys CEO,Mr.Daniel Githua & the CFO Mr.Daniel Ndirangu. #TuskysWinsGlobalRecognition pic.twitter.com/yz8dsQ8OAx

— Tuskys (@TuskysOfficial) October 12, 2017
This event was happening in London dubbed 4th World Branding Awards at Kensington Palace last evening.
This international recognition of Kenya's local brand brand confirms the faith Samsung electronic manufacture had when it choose them to be their brand ambassador in Africa and Kenya.
Tuskys were also with their Kenya sister firms who rather maor in Telecommunication Network, Safaricom and Royal Media Services who also picked national category awards presented by World Branding Forum Chairman, Richard Rowles.
"This award will serve to accelerate our commitments to rollout innovative retail solutions for the benefit of all our stakeholders including suppliers and customers," Tuskys Chief Executive Officer, Dan Githua said during the Award ceremony at the Kensington Palace.
Global tier winners included Apple, Beijing Tong Ren Tang, BMW, Coca-Cola, Facebook, Google, Lego, L'Oréal, Louis Vuitton, McDonald's, Nescafé, Nike, Pampers, Rolex and Samsung, among others.
National tier winners included Citizen TV (Kenya), Safaricom (Kenya), Pandora (Denmark), Hermès (France), Adidas (Germany), Airtel (India), Ferrari (Italy), Pocari Sweat (Japan),) SPAR Park 'n' Shop (Nigeria), Omantel (Oman) and Gourmet (Pakistan), among others.
Stronger relationships for better business growth.Finsbury Trading team handing hampers to Tuskys team that was led by the CEO,Dan Githua. pic.twitter.com/zQV5SELqq9

— Tuskys (@TuskysOfficial) October 10, 2017
Credits to Footprint To Africa
Comments
comments