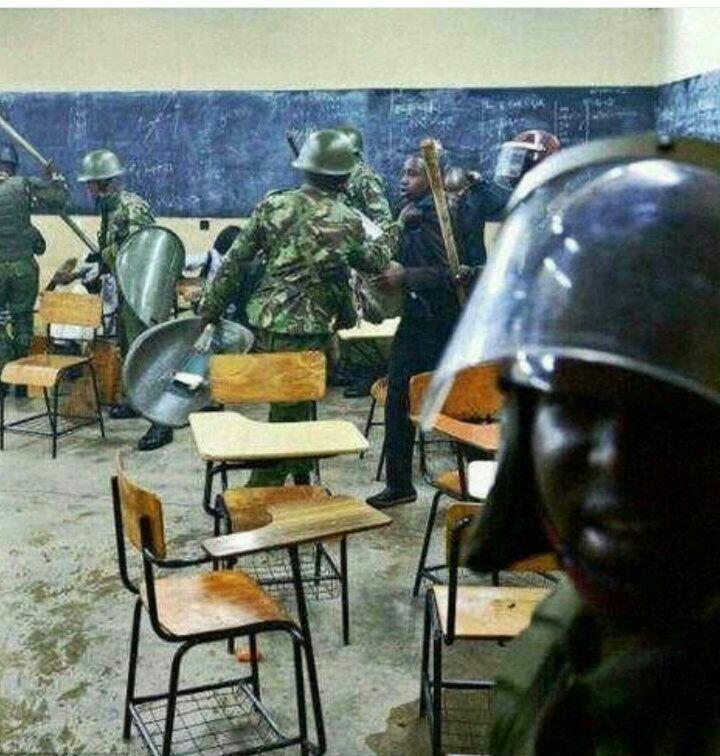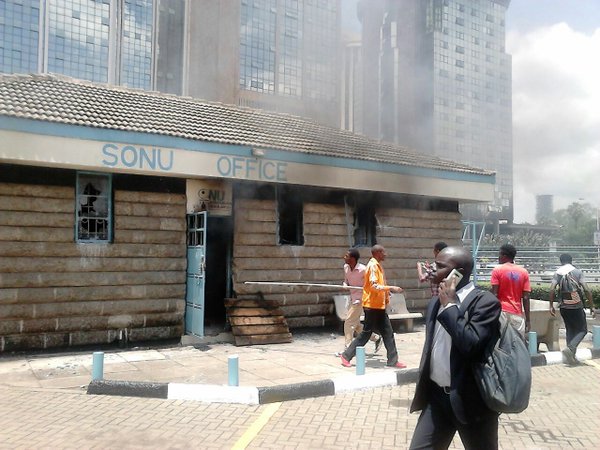 Students were ordered to vacate the facility from all of the 11 varsity campuses across the nation today by 5.00pm.
"Following the continued disruption of normal University functions by groups of unruly students, the Senate at its special meeting held today 5th April, 2016 has resolved to close the University indefinitely," a statement from the VC Mr. Peter Mbithi read.
All students were therefore required to vacate University premises with immediate effect and certainly not later than 5.00 p.m. today.
Several students protested the actions taken by the university.
"Why must a comrade suffer after working hard for a whole semester not forgetting the parent or guardian who is paying his/her fees?" said Ismail Ali Abdullahi.
"I sincerely never understand why this university remains in chaos forever because of one Babu OWINO. I believe that this university is more important than an individual. Whether the elections have irregularities or not….thousands of students should not be going thru what we are seeing. I am ashamed to be an alumni of the only university with Article 'the'," lamented Peris N Cosmas.
Anti-riot police officers had on Monday struggled to contain mutinying students in the early afternoon who were protesting the just concluded muddled student elections at the varsity which Babu Owino had won for the fourth term.
About a group more than 100 students hauled stones and crude objects at the motorists along University Way and Uhuru Highway which are adjacent to the Kenya's leading varsity, University of Nairobi.
The protests had started 2 days ago in some campuses including Kikuyu and Main Campus where the protests were largely felt.
By Simon Ingari
Comments
comments