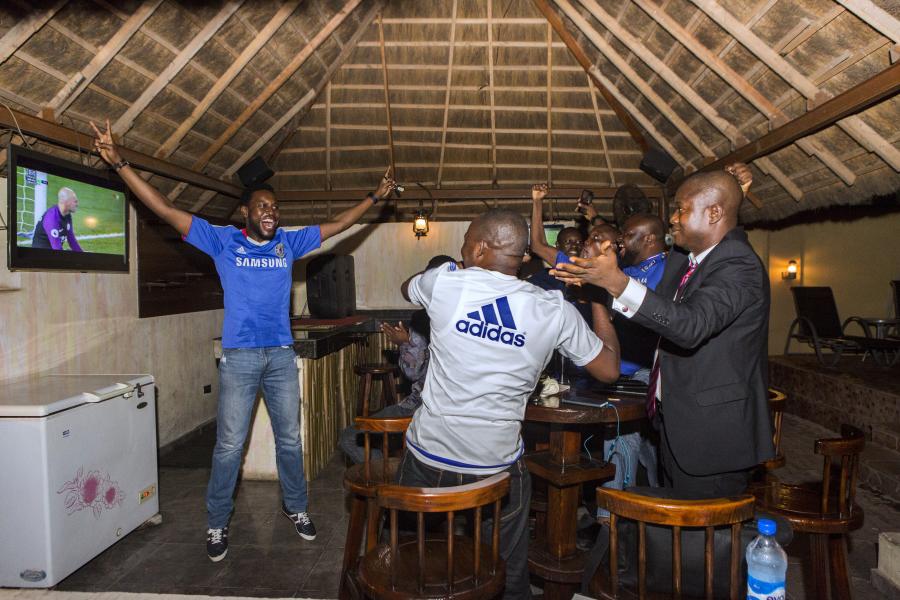 Watching a game on TV is not as harmless an activity as it may seem at first. According to a study by researchers at the Montreal Heart Institute in Canada, the heart rate of fans is accelerating in a way that can be dangerous.
The researchers measured the cardiac constants of a group of volunteers while watching a televised sporting event, and found that their heart rate accelerated to 75% more than normal.
Previously, these volunteers had undergone a test to try to find out their level of "fanaticism" towards a certain equipment. And the curious thing was to verify that that acceleration cardiac was similar both in the fanatics as in those who were not, with variations hardly appreciable between both groups.
When the same experiment was performed in one stadium, witnessing a live match, the researchers found that the heart rate increase was 110%. The conclusion for the authors of the study is that the excitement that sports cause among fans can be dangerous for people with heart disease.
In fact there is a report that reveals that heart attacks increased among the male population of the Netherlands on the day that their national team was eliminated in the final of the Eurocopa of 1996.
Comments
comments