White Matatu Tout Schools Female Makangas On How To Dress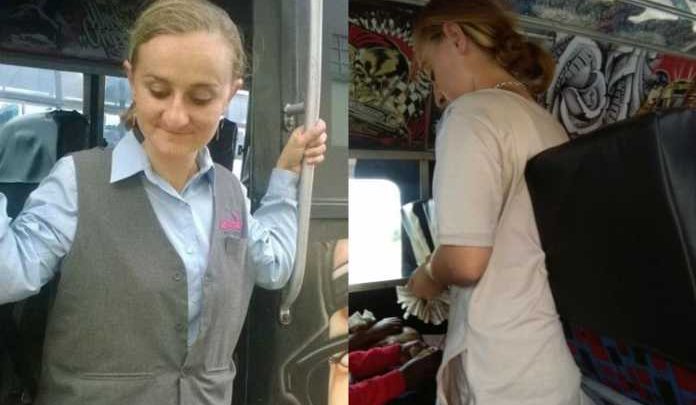 Lucia Murotto, her name sounding like a Kenyan without spelling it, is a white lady staying in Kenya and living like Nairobians.
For those who ply between the Nairobi CBD-Kitengela route on a daily basis, her face is no new to you, but she never ceases to amaze all and sundry who run into her ways.
Lucia is schooling Kenyan female Makangas who dress with little or less care.
Just like their male counterparts who 'smell' their armpits to decide whether to take a shower or not, female touts seem to have thrown away the fashion towel in the matatu industry.
For Lucia, she remains well fashioned, clean and determined with her work.
Lucia says that on a bad day, she ,makes about Ksh.2,500 while on a good day she makes as much as Ksh.3,000.
In her recent photo above the story, she is looking clean, gorgeous and well styled.
Female makangas need to up their game !
Who said Matatu industry deserves dirty outfits ?
Comments
comments