Men With Cubes, Hottest Kenyan Men In 2016-Part 2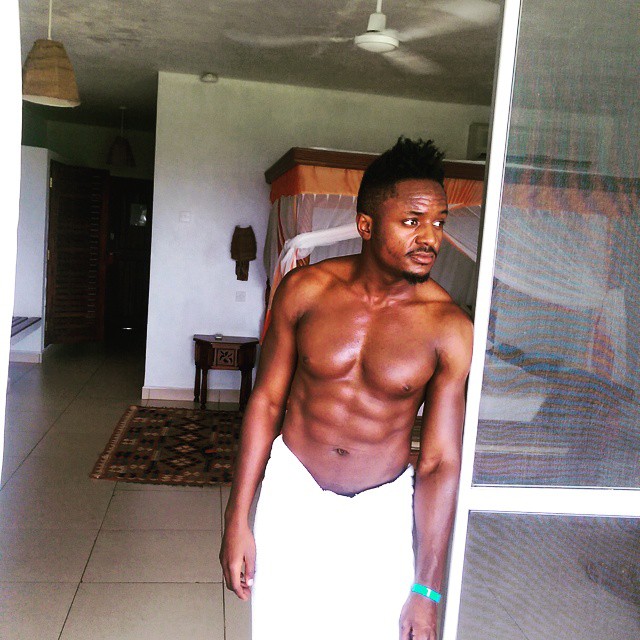 Ladies have dominated these areas, when it comes to beauty and modelling, making men seemingly appear like one of the ugliest creatures. One would wonder.
But here we bring one of the best and most handsome top best Kenyan men
6. WILSON MUNENE
Many of you may not know him by name, but by his hot abs. This is the man behind the popular men's lotion, Versman and Fresh Fry advert. Damn, this one can get it any time any day! Apart from his dark, hot complexion, this model's body is just insane, and his energetic look can make a woman strip for him anywhere. Stamina should just be his first name.
7. SAVARA MUDIGI OF SAUTI SOL
Ladies can relate to this one! This has to be one of the hottest guys in the group and not only because of his sexy body, but also because of his hot moves in his videos and performances. The way he works that waistline on the dance floor is the same way he will thrust you in the bedroom like a true Luhya should!
8. BIEN-AIME
You should have seen that coming. Sauti Sol's lead singer has it all. From his hot chocolate complexion, to his Jay-Z lips, his height and his six pack of course. Bien has that sexual appeal, and his height would come in handy when you are trying those crazy sex styles, oh and imagine the things he would do to you if he put you up against the wall!
10. JOHN ALLAN NAMU
The  KTN presenter has been a heartthrob since joining the media industry. Namu has the cutest face, sexy lips and eyes, a body you would want to get yours next to and then his panty-removing voice. He looks the type who will go down on you in the most gratifying way and then do the sauciest things to your body and coochie.
Click Here For Part 1
Comments
comments