5 Celebs Who Gallantly Fought With Life Sacking Diseases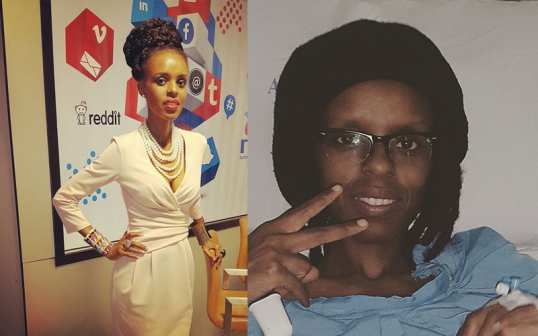 Fighting a life taking disease when you are a celebrity is not only good for herself or himself but for the rest of her fans, as she or he asks as a source of motivational and inspirations to those affected directly or indirectly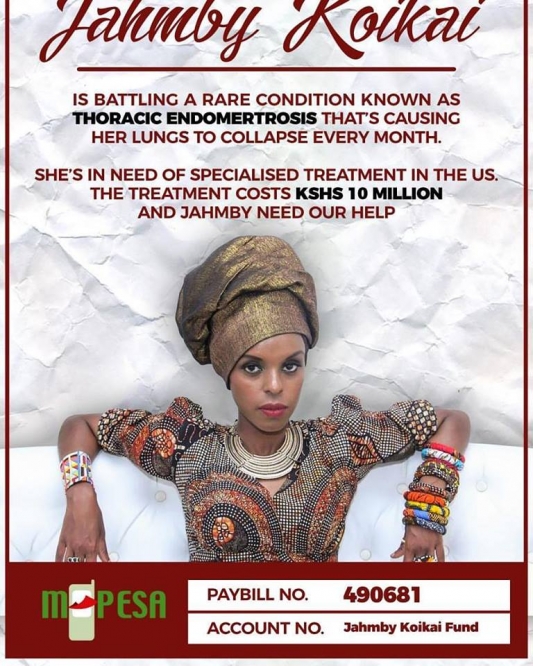 These celebs have been a source of inspiration on how they have fought with such diseases. Have a look below.
1.Ciru Muriuki and Jamby Koikai
The TV girls who were featured on NTV's The Trend have come clear and confessed that they have been suffering from a common disorder. Endometriosis.
Endometriosis is an often painful disorder in which tissue that normally lines the inside of your uterus grows outside your uterus. Endometriosis most commonly involves your ovaries, fallopian tubes and the tissue lining your pelvis. Rarely, endometrial tissue may spread beyond pelvic organs.[sic]
Jamby is currently seeking help for her 10 million bill in USA while Ciru already went through the painful ordeal of the surgery.
3.Janet Ikua
Even though Janet Kanini Ikua passed on, many who saw her fight with cancer will agree that the NTV anchor won the battle before she accepted to rest.
She passed on in 2017, but after spreading cancer awareness far and wide in Kenya and even in abroad
4.Kiuna son
Jeremy Kiuna son to Pastor Allan Kiuna and Kathy Kiuna was born with a permanent movement disorder Celebral Palsy.
"Going through what I've been through in my life isn't the best. Some days I mess up, some days I do the best I can. June 1, 2016, was my first surgery ever in my entire life. It was crazy because I needed the surgery to be able to walk and I finally got the opportunity God gave me and I'm happy," Jeremy revealed.
5.JB Masanduku
Comedian JB Masanduku has been fighting with drug addiction and the good news is that he is not far from winning the battle.
We wish him all the best
.
Comments
comments