10 Chemistry Photos Of Uhuru Kenyatta And Anne Waiguru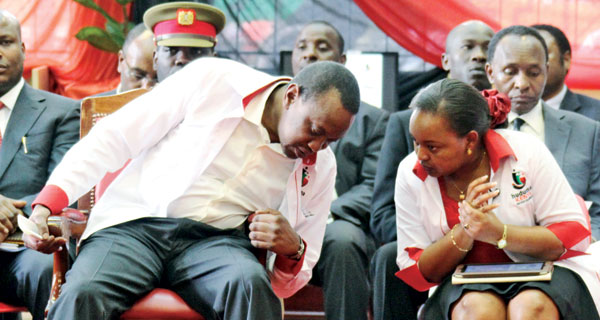 Anne Waiguru who is now he current Governor for Kirinyaga county earned her much fame from the fact that she was very close to the president during her time as a CS for devolution.
Then, Waiguru and president Uhuru Kenyatta were not said to be in the same government but were also said to be in love something that irked the public so much.
There love was very prominent when it was exposed that Waiguru had swindled more than 800 million from National Youth Service.
Uhuru Kenyatta and his government tried as much as they could to protect her from the relevant authorities which were out to prosecute her in a court of law.
We have compiled a pile of photos when Uhuru and Waiguru appeared in public but they could not hide it in the public that they two could have been love birds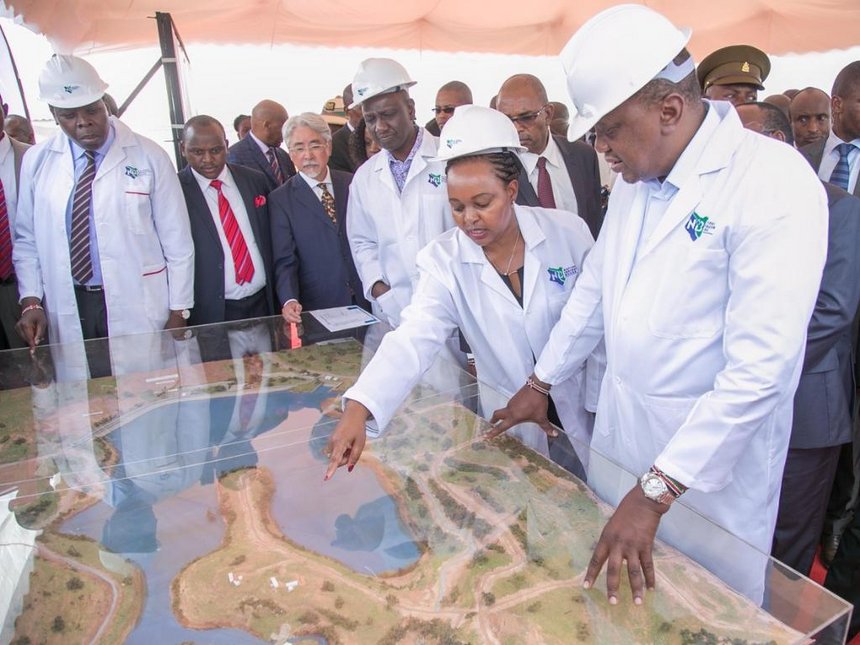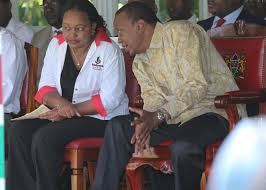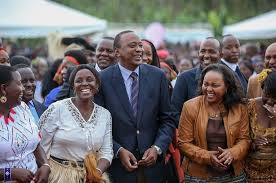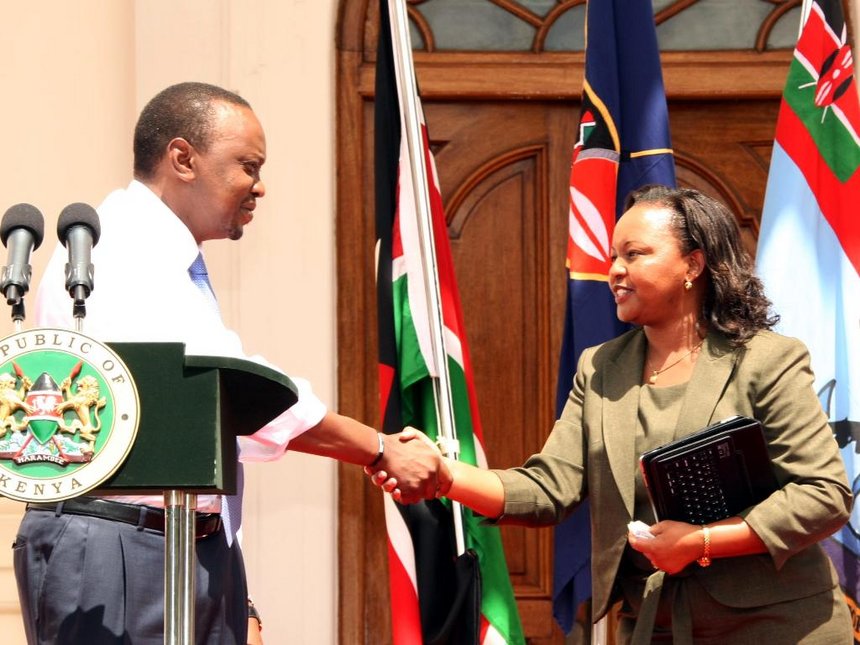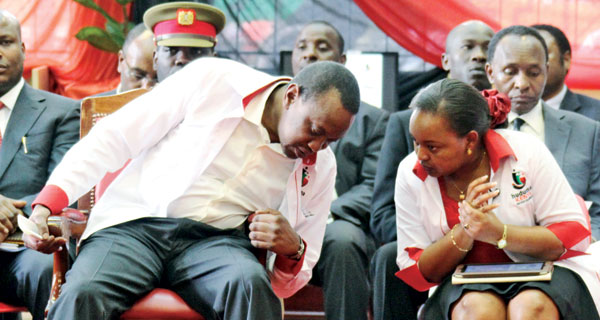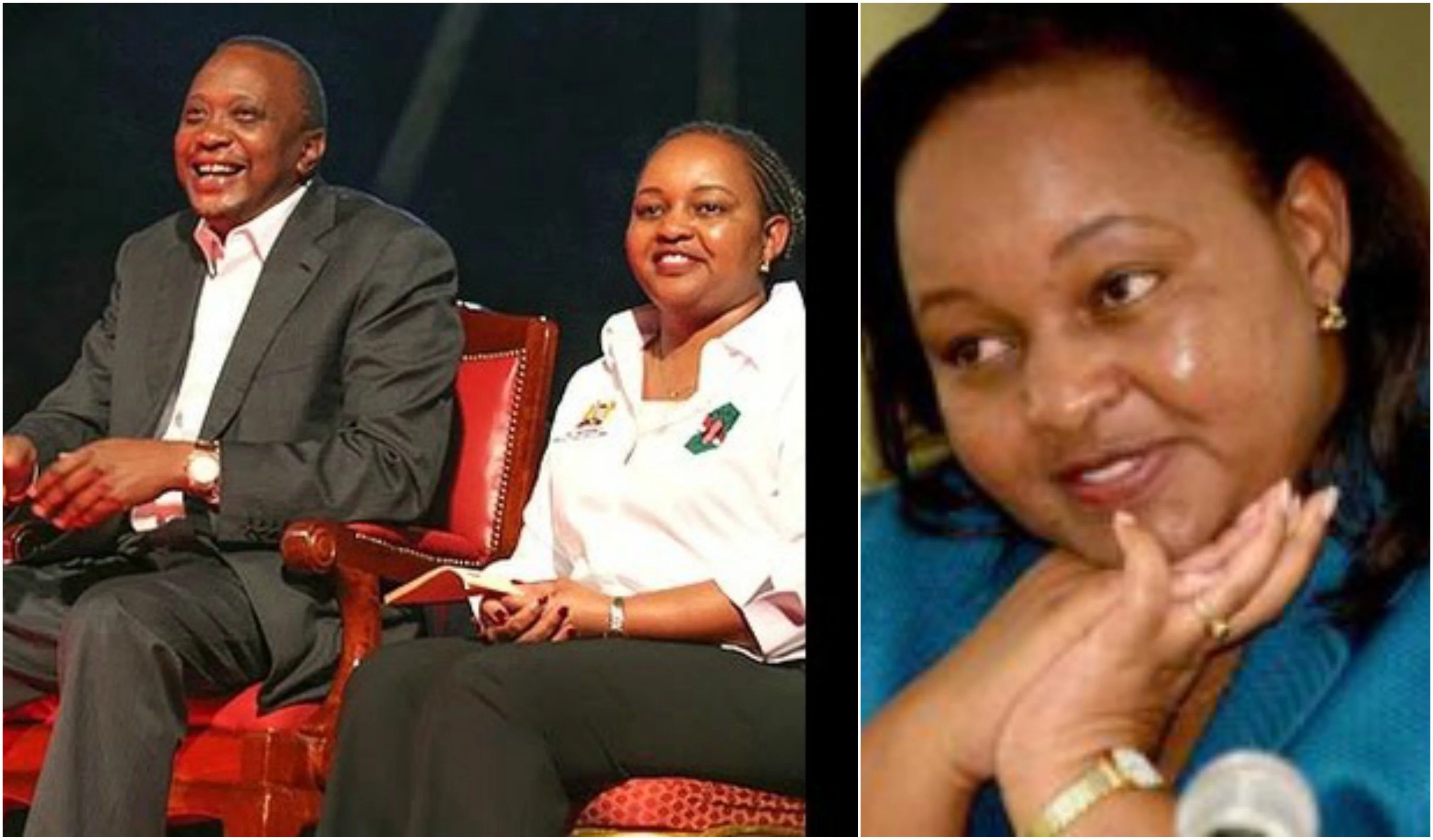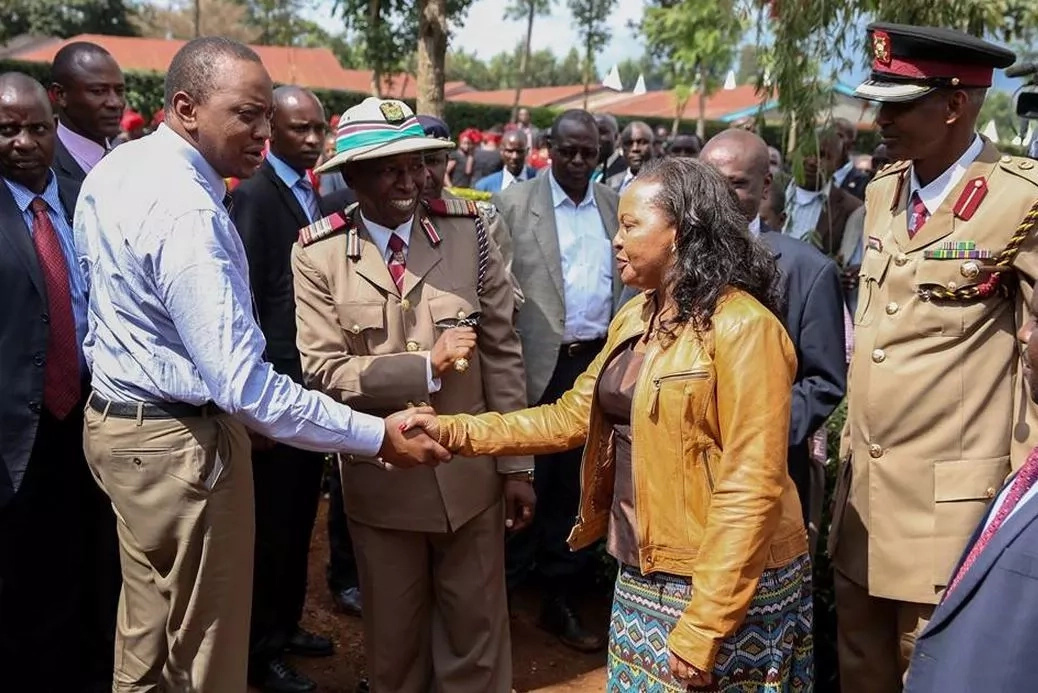 Comments
comments