In the heart of Kenya's music scene, Ally B, known by his real name Ali Mwakaribu, was a shining star who brought melodious rhythms and heartfelt lyrics to the coastal region. His sudden passing in November 2023 sent shockwaves through the Kenyan music fraternity, leaving a void that will be challenging to fill.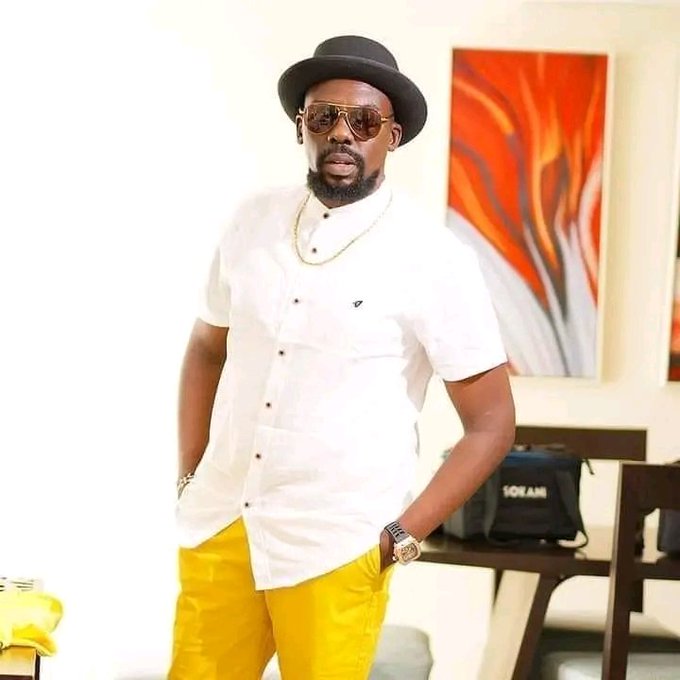 As news of his untimely demise emerged, the nation mourned a remarkable musician who had left an indelible mark on the music industry. Ally B's journey from humble beginnings to stardom, and even a foray into politics, is a story worth celebrating.
Ali Mwakaribu's life took a tragic turn when he suddenly fell ill and was rushed to the Coast General Teaching and Referral Hospital. Despite efforts to save him, Ally B's life ended on a Wednesday afternoon, leaving his family, friends, and fans in sorrow.
Known for his soulful melodies and hit songs like "Maria," Ally B's music resonated with audiences across Kenya and beyond. His collaboration with Size 8 on "Silali" catapulted him to greater fame, solidifying his status as a musical luminary.
But Ally B was more than just a musician; he was a voice for his community and the creatives within it. In 2017, he made a bold move into the world of politics, running for a seat as a Member of the County Assembly in Junda Ward, Kisauni, Mombasa County, under the Jubilee Party ticket. His political aspirations were a testament to his commitment to representing the coastal region and advocating for the rights of fellow artists.
Ally B, whose real name was Ali Khamisi Mwaliguli, was not just an artist; he was a symbol of hope and resilience. He used his music to touch hearts and inspire change. His lyrical prowess and enchanting voice will forever be etched in the memories of those who cherished his work.
In the midst of grief, Kenyans remember the artist who left a mark not only in the world of music but also in the fight for a better future for his people. As we reflect on Ally B's life and contributions, we celebrate a man whose legacy will continue to inspire generations to come. Though he may have taken his last breath, his music and his mission live on.
Interesting facts you should know about late Ally B aka Ali Mwakaribu
Here are some interesting facts about late Ally B aka Ali Mwakaribu:
He was born and raised in the coastal region of Kenya.
He started his music career in the early 2000s.
He was known for his mellow vocals and catchy melodies.
His most popular songs include "Maria", "Silali", and "Yelele".
He collaborated with several other Kenyan artists, including Size 8.
He ventured into politics in 2017, running for a seat as a Member of the County Assembly in Junda Ward, Kisauni, Mombasa County, under the Jubilee Party ticket.
Ally B was a self-taught musician.
He was a multi-talented artist, also playing the guitar and piano.
He was a passionate advocate for the coastal region and its culture.
He was a role model for many young Kenyan musicians.
He was a kind and generous person, always willing to help others.
Ally B's death is a major loss for the Kenyan music industry and for Kenya as a whole. He was a talented musician, a role model, and a kind soul. He will be missed by many.
One of his popular music Maria