Entertainment
10 Kenyan Celebs Who Went From Grass To Grace To Rugs
After flying high the Kenya National Flag, the following celebrities fame faded and so did their wealth and fortune.
A big share of blame lies to the government who did not take care of the symbols of National unity. As a government they have a responsibility of taking care of their own people if not such celebrated celebs.
Another blame will be squared onto the celebs themselves, because it is wise make hay as the sun is still shinning.
1.Conjestina Achieng'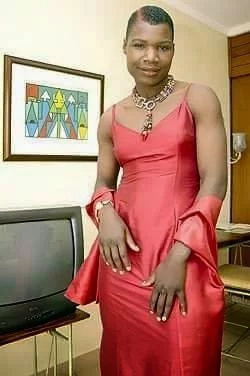 Conjestna was a wold famed boxer. but today is a mere vilagge mad woman, were it not the mercy of her mum, she would be dead now. On several occasions she has been diagnosed with mental problems in the middle of scorching poverty
Check Conjestina story of how she has been neglected. This is sad… #SportsZetu pic.twitter.com/TU82rJuw4a

— CAPTAIN 🇰🇪 (@Machukah) October 3, 2017
2.Dennis Oliech
Former Harambee stars captain and striker has been a man on a poverty line, he can't even pay for his on basic bills. Claims that he was almost kicked out of his house in Lavington might be true
His latest photo in fact confirmed speculation that the gent was actually living in poverty
Dennis Oliech's journey from rags to riches and back to the gutters again https://t.co/yOFMMiXB9t pic.twitter.com/dTAiYcYS87

— The Star, Kenya (@TheStarKenya) October 3, 2017
3.Jimmy Gait
When his music defamed so did his money and wealth do so. Despite his new collabos and releases, Jimmy Gait music seem to be out of date and music industry seem to be ahead of the young man.
The few coins he collects cannot pay even his rent. Some few months ago, it was romoured that he sold his motorbike in order to pay his electricity bill.
4.Evans Akula Bulimo
Former MP for Khwisero Constituency located in Kakamega government is another victim of our article title.
The Honorable MP did not invest in any project under his name. And when he failed to get re-elected. His bad omens started.
He has lived on loans and begging his fellow MPs.
5.Ringtone
His script reads like the one accorded to Jimmy Gait. They are just behind the music world of today. But the government of Kenya, piracy has added injuries to their deepening wounds