The Kenyan music industry has been struck by a wave of heartbreak as several popular music groups have announced their painful disbandment. From beloved icons to groundbreaking acts, music groups such as Elani, Sauti Sol, Kleptomaniax, MOG, Camp Mulla, The Kansoul, Ethic, Deux Vultures, P-Unit, and Adwanage Band bid tearful farewells, leaving fans and the industry in a state of mourning.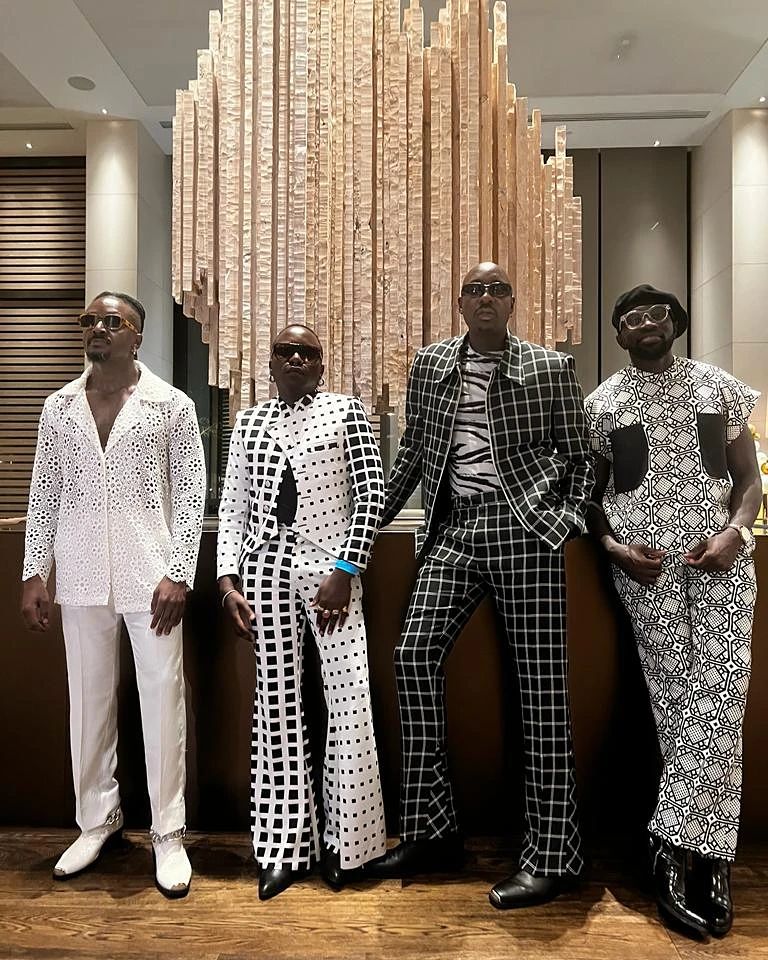 Elani:
Shattered Melodies Leave Fans Aching The harmonious trio Elani, renowned for their soul-stirring ballads like "Jana Usiku" and "Kookoo," have shattered hearts with their decision to part ways. The breakup of Maureen Kunga, Wambui Ngugi, and Brian Chweya has left fans yearning for their ethereal melodies and poignant lyrics.
Sauti Sol:
A Painful Silence Falls Upon Africa's Finest The disbandment of Sauti Sol, Africa's most celebrated group, has sent shockwaves through the industry. The departure of Bien-Aimé Baraza, Willis Chimano, Polycarp Otieno, and Savara Mudigi has left a profound void, as their infectious rhythms and captivating harmonies fade into a painful silence.
Kleptomaniax:
Shattering the Hip Hop Legacy Kenya's beloved hip hop group, Kleptomaniax, comprising Nyashinski, Roba (Roba Sudi), and Collo (Collins Majale), decided to part ways. Their breakup dealt a heavy blow to the hip hop scene, leaving fans heartbroken and mourning the loss of their iconic tracks, including "Tuendelee" and "Magnetic."
MOG:
Gospel Quartet Leaves Fans Devastated The dissolution of MOG (Ministry of Grace), consisting of Holy Dave, Dj Ruff, JFam, and Kenyanstar, left gospel music enthusiasts devastated. The group's powerful and uplifting songs held a special place in the hearts of many, and their separation has caused deep sorrow within the industry.
Camp Mulla:
A Bittersweet Farewell to Award-Winning Pioneers Camp Mulla, the groundbreaking group that shaped Kenya's urban sound, tearfully announced their breakup. The departure of Shappa Man, Thee MC Africa, Miss Karun, and Kus Ma left a void in the music landscape, leaving fans reminiscing about their award-winning hits and innovative style.
The Kansoul:
Gengetone Pioneers Bid a Painful Goodbye Gengetone trailblazers, The Kansoul, composed of Mejja, Kid Kora, and Madtraxx, reluctantly chosen different paths. The disintegration of the group left fans heartbroken, as their energetic performances and infectious beats become bittersweet memories.
Ethic:
Heartache in the Gengetone Realm Ethic, the controversial sensation known for pushing boundaries, painfully disbanded. Swat, Rekles, Zilla, and Seska's decision to part ways has left fans devastated, mourning the loss of their electrifying tracks like "Lamba Lolo" and "Figa."
Deux Vultures
A Melancholic End to a Rap Dynasty The acclaimed rap duo Deux Vultures, comprised of Gabu (George Muigai) and Frasha (Francis Amisi), regrettably called it quits. Their departure cast a melancholic shadow over the industry, as their fusion of hip hop and Swahili