10 Things You Don't Know About Ezekiel Kemboi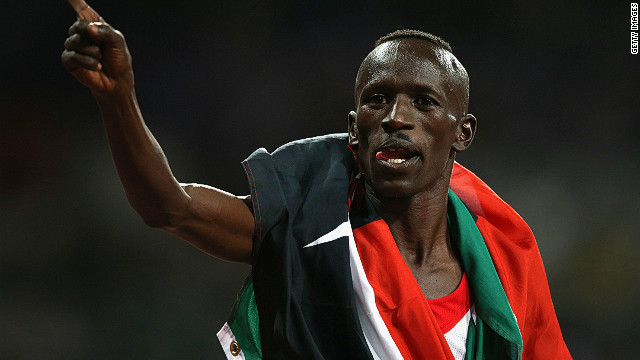 Ezekiel Kemboi is a world's 3000 meters steeplechase champion athlete. He was born and raised in Kapsowar in Elgeyo Marakwet county. He graduated from Kapsowar Boys Secondary School in 1999. He then dedicated his time
athletics.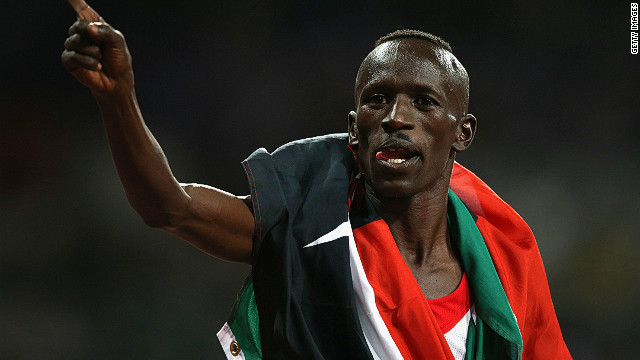 *Here are some facts about Ezekiel Kemboi*
10. His first greatest achievement was winning a gold medal at the Athens Olympics in 2004.
9. His worst performance at the global stage was in 2008 during the Beijing Olympics. He only managed to be position seven.
8. He is married to Jane Kemboi, and they are blessed with two sons.
7. He is referred to as the dancing Kenyan champion by the international media. Thats due to his unique victory dance.
6. He was almost being barred from participating in 2012 Olympics after he was accused of stabbing his 'lover' Ann Njeri with a knife. He was latter acquitted the accusations.
5. He is the first athlete to win four successive world championships in steeplechase. That was in 2011, 2012, 2013 and 2015.
4. He is a world record holder of 7:56.76, a record which he set in Monaco in 2011. This places him among the six fastest runners in history.
3. He is being coached by Moses Kiptanui. Kiptanui who is his neighbor started coaching him in 2009.
2. His first win in global stage was in 2001, when he won a gold medal in African junior championship in Mauritius.
1. He is a policeman by profession.
Comments
comments