Hawking Permit ? 10 White Foreigners Who Turned To Odd Jobs For Survival In Kenya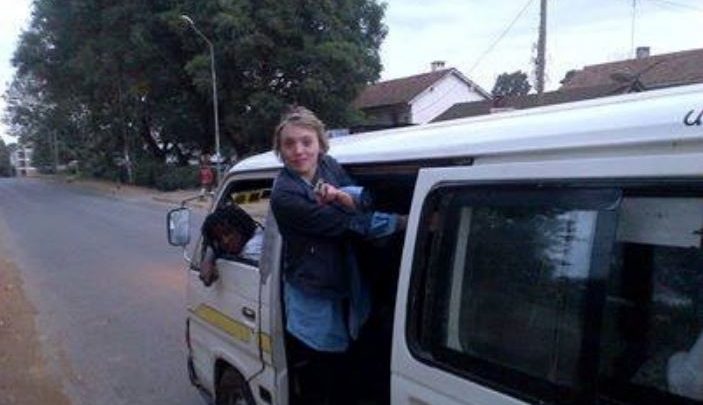 When you go to Rome, do what Romans do! Sp when they came, they saw and they were conquered .
This statement sounds well with some of the foreigners who came to Kenya and turned to doing odd jobs in order to survive in Nairobi.
Female Matatu Tout
Lucia Murotto, her name sounding like a Kenyan without spelling it, is a white lady staying in Kenya and living like Nairobians.
For those who ply between the Nairobi CBD-Kitengela route on a daily basis, her face is no new to you, but she never ceases to amaze all and sundry who run into her ways.
For Lucia, she remains well fashioned, clean and determined with her work.
Lucia says that on a bad day, she ,makes about Ksh.2,500 while on a good day she makes as much as Ksh.3,000.
Mitumba Vendor
Tomi Marko Antero Kanerua is from Finland, who sell second hand clothes at Langa, a slum in Eldoret slum.
Marko was taken in by his girlfriend after he ran out of his cash. He can speak Swahili which promotes his business further.
Marko lives with his wife Lilian Wambui, together they kill a profit of between 2000 to 4000 a day
Kisumu Hawker
A white lady was spotted in Kisumu hawking bananas. It turns out she had ran out of her cash. Bananas provided her with a meal for her day atleast!
Chinese Hawker
Chinese have come in large numbers in Kenya, to an extend that Chinese is getting introduced in the country.
But the most shocking one, is the fact that Chinese are taking up common man jobs, including hawking.
For instance, this lad was spotted hawking rice in Kasarani.
Male Matatu tout
Another matatu tout who is a male was spotted doing his job like a low lying Kenyan.
What shocks many, is the fact that who gives them work permit to be hawkers
Shoe Hawker
Another Chinese has been spotted in the outskirt of Nairobi, selling shoes at a throw away price!
Kibanda Chef
This lad was spotted cooking Ugali in a Kibanda, he is believed to be employed by a well wisher who wanted to help him win some money for his personal use and survival.
Comedian Justo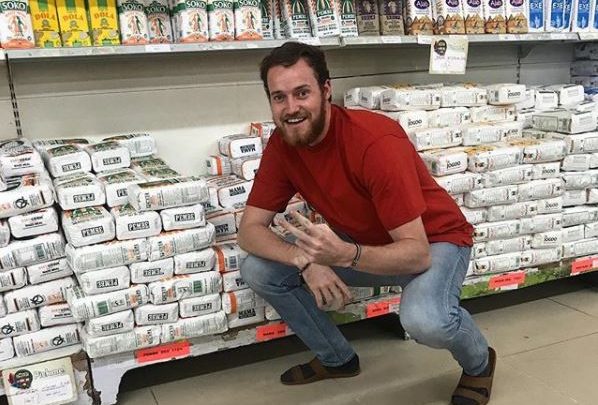 Justo is an American national who lives in Kayole, he survives from the comedy pieces he takes. Kayole is one of the slums in Nairobi which is known for large cases of crime
Comments
comments