50 Internship Opportunities Open At (KEBS)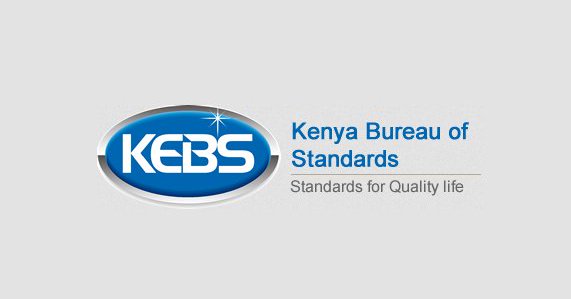 The Kenya Bureau of Standards (KEBS) is a statutory organization of the Government of Kenya established by the Standards Act, Cap 496 of the Laws of Kenya in July 1974.

KEBS seek to engage fifty (50) unemployed Kenyan youth aged between 18 and 34 years who have graduated within the last two years i.e. 2016 to date with either a Bachelor's degree or a Diploma from accredited Institution in the following fields/ specialization.
The programme will run for a period of twelve (12) months based on 3 Months renewable on performance evaluation.
S/N
SPECIALIZATION
POSTS
QUALIFICATION
1
Chemistry
7
Degree Level – 4
Diploma Level –3
2
Microbiology
2
Diploma Level – 2
3
Electrical Engineering
6
Degree Level
4
Civil
5
Degree Level – 4
Diploma Level –1
5
Textile Engineering
4
Degree Level – 3
Diploma Level –1
6
Food
5
Degree Level – 3
Diploma Level –2
7
Agriculture
8
Degree Level
8
Mechanical Engineering
8
Degree Level
9
Physicist
3
Degree Level
10
Mechatronic Engineering
2
Degree Level
The programme aims at providing the youth an opportunity for on the job experience to build up their professional development and enhance their employability.

Application letters including application form, Curriculum Vitae, copies of Academic certificates and Good Conduct must be submitted online via this Website through the link provided above to be received on or before 23rd January, 2019 by 17.00hrs. Please note that KEBS does not guarantee employment upon completion of the internship programme.
Qualified registered persons with disability and female candidates are encouraged to apply
Only short listed candidates will be contacted and Canvassing will lead to automatic
Comments
comments