Heavy Rains Wreak Havoc At Serena Hotel In Nairobi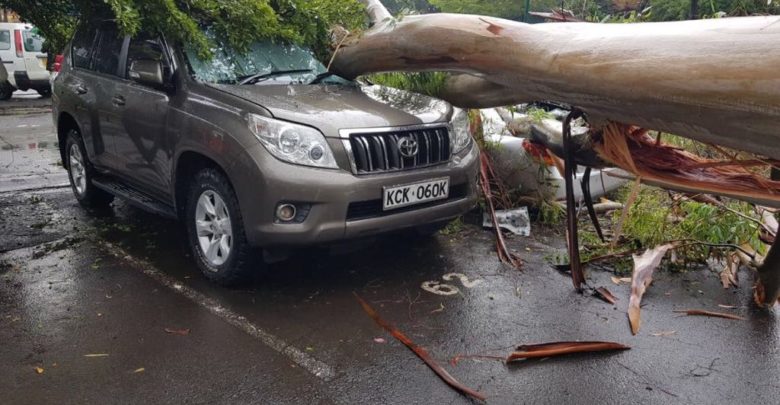 According to Kilimani OCPD Joseph Muthee , four vehicles were badly damaged after trees fell on them at Serena Hotel parking lot.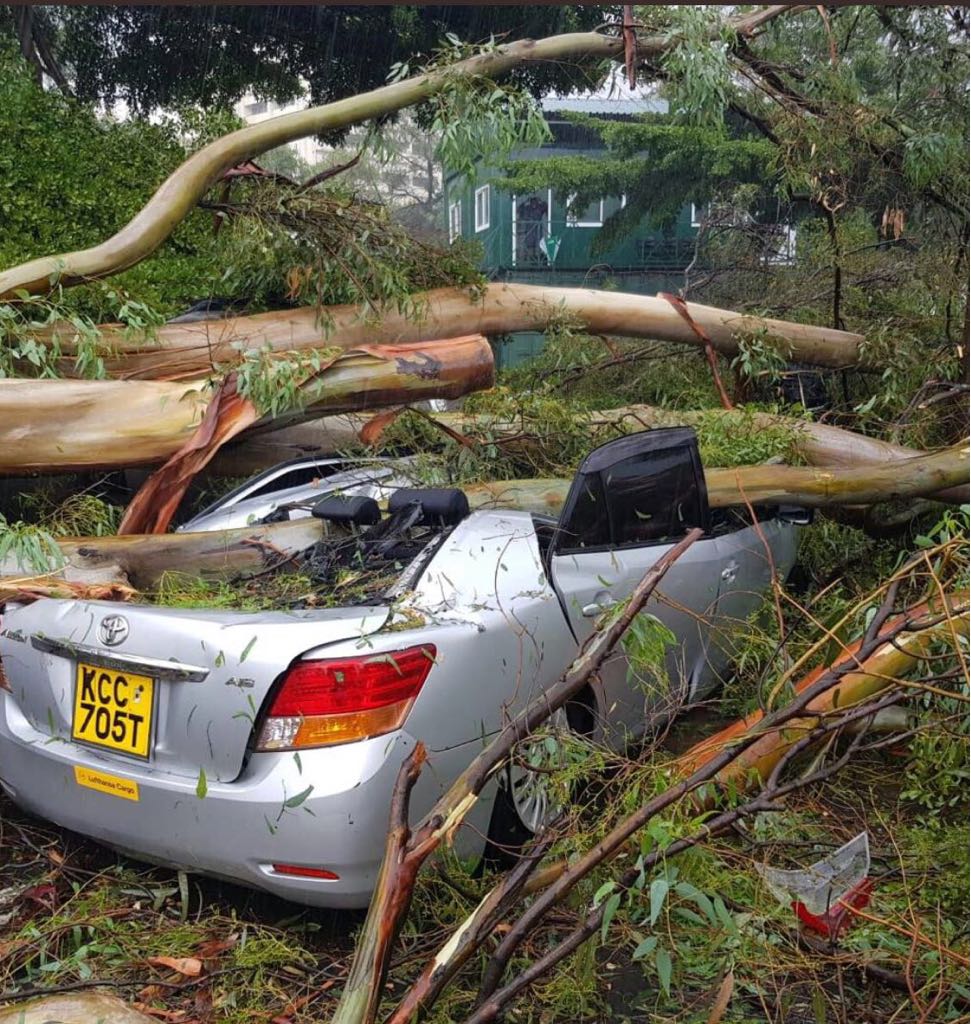 The incident which happened on Saturday evening 17th March 2018  had no injuries reported.
In the pictures seen, the cars were such expensive brands from Mercedes Benz and Toyota.
Serena Hotel is located just opposite All Saints Cathedral, along Kenyatta avenue which was reported to been of the roads which had been flooded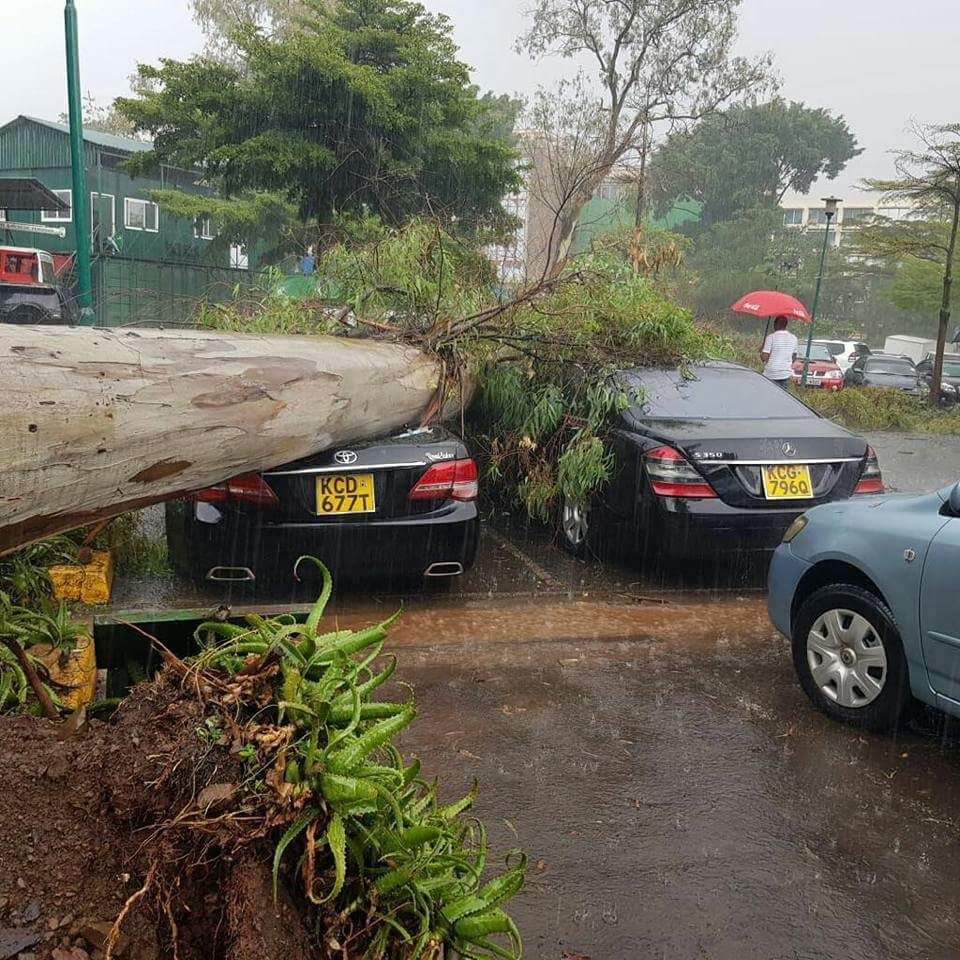 The MET department has even warned that more havoc rains will be experienced across the whole country.
The same day in the morning, a four storey building collapsed in Ruai trapping several tenants inside. Another building of the same height had collapsed in Juja.
The reported deaths caused by the heavy rains have gone beyond 15 people as for today.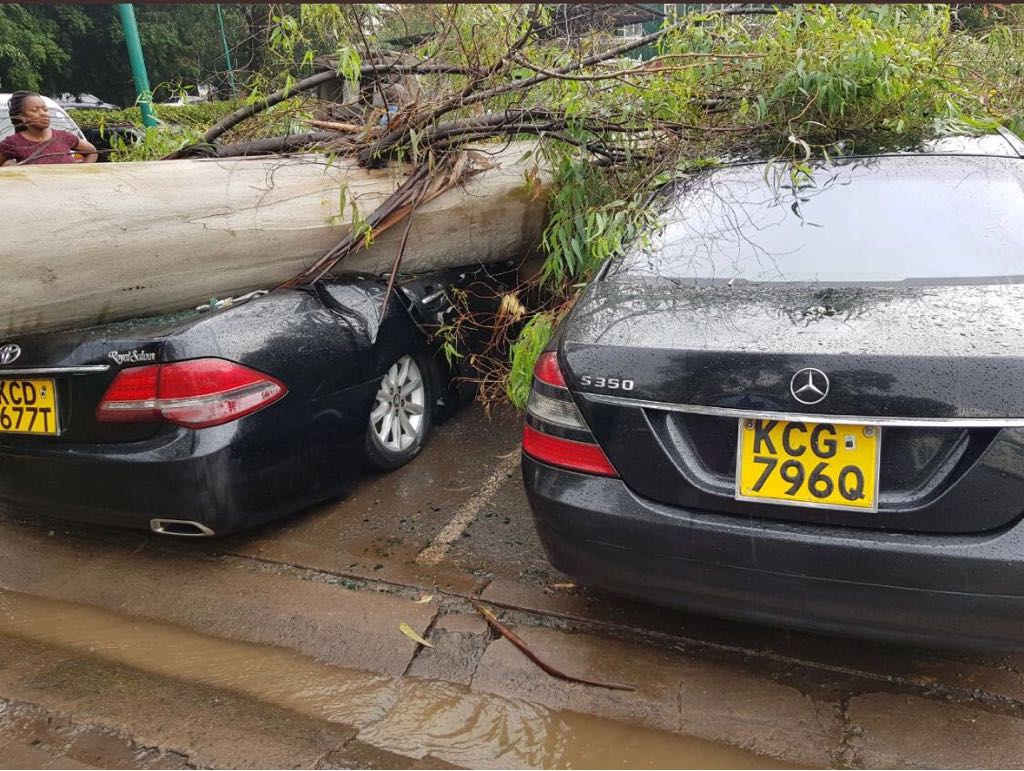 Social media reactions
The current situation at Serena Hotel parking lot.#NairobiRains #NairobiFloods pic.twitter.com/jDSdORTjYH

— Victor Mochere (@VictorMochere) March 17, 2018
Some of the cars fell on by a Baobab Tree at Serena Hotel: KCD 677T, KCG 796Q and KCK 060K. This is what we call Selective Destruction.

I can't imagine there was no KAA 764T or KQP 264P!!! pic.twitter.com/YxTELOWMxp

— Ian™💣 🇰🇪 (@amulegai) March 17, 2018
the situation at Serena Hotel,
rich men and women out there,
this is what happens when you don't pay tithe and helping the needy in the society pic.twitter.com/kbHQdxoVro

— Lorde Kores (@LordeKores) March 17, 2018
Comments
comments