Becoming pregnant or child bearing process can be a physical and emotional roller coaster—and the complications that can come along with it don't spare celebrities just because they're rich and famous.
Kenyan celebs have come open and shared their unique experiences through which they had their babies.
Their experiences were much needed since they served as an inspiration to struggling mothers in Kenya.
Here is a list of Kenyan celeb mothers who had miraculous babies as of today.
1.Mathu Kambua
The gospel singer and mother of one kid, had to wait for seven years before she would be called a mother.
Kambua's pregnancy news were warmly received and sooner, she had a miraculous baby in 2019
2.Bridget Achieng'
She became a first time mum in 2019 but not without some dramatic health complications
The Kenyan top socialite could not have a baby through the normal delivery and doctors were forced to deliver her baby through the C-section aka cesarean delivery
3.Pinky Ghelani
The former Miss India Kenya, and radio host revealed that her second pregnancy was close to the edge of hell.
This is because she suffered four miscarriages, the mother of two had to be injected with progesterone to sustain the pregnancy.
According to Pinky, it was hard due to extreme nausea, but luckily, nine months later, she had her daughter in her arms.
4.Avril
Kenyan songbird revealed before that she could not carry a baby not until two fibroid were removed from her body.
Before the doctor's discovery, she struggled having a baby
5.Janet Mbugua
Janet Mbugua struggled to have her first child, to a moment she had to give it through the c-section.
During the second pregnancy, she was determined for a natural delivery, but that again could not happen.
She had all her babies through the c-section
6.Size 8
It was not all rosy for gospel songstress Linet Munyali famously known as Size 8 .
Her first pregnancy was mounted with extreme pregnancy symptoms such as lost appetite, extreme high blood pressure .
Lucky enough, the baby came out.
However, her second pregnancy suffered miscarriage after a few months of conception.
Size 8's third pregnancy gave birth to her second born, but did not spare her of myriad of health complications
7.Waridi
Better known as Barbara Chepkoech, she hold a rare record as one one of the few celebs who ever had a large baby bump.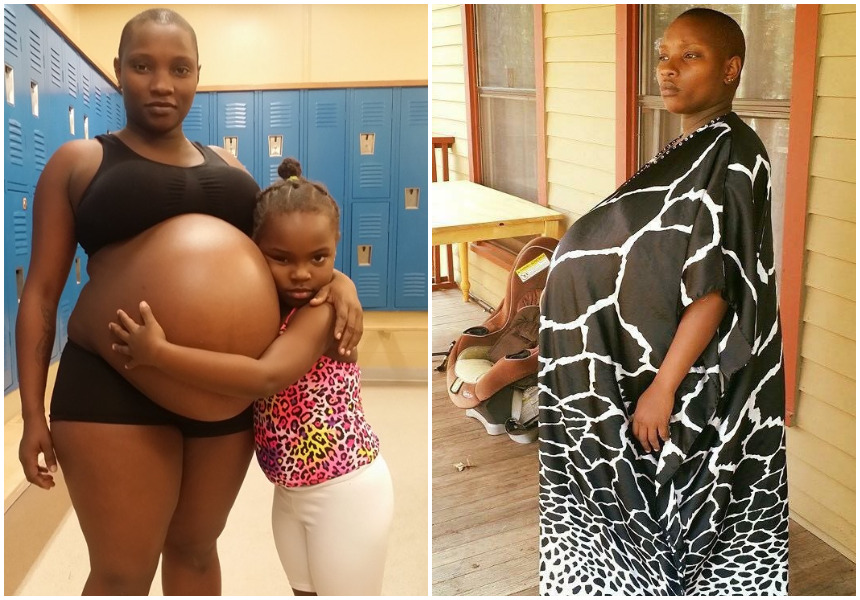 After nursing the baby bump, she managed to give birth to two kids, in US after the actress had relocated in the Western Nation
She went on to explain the ordeal of becoming a mother through the C- Section
8.Lizzie Ntonjira
The former NTV newscast had to spent more than Ksh.300,000 after her natural birth procedure failed.
The whopping cash all went to her C-section procedure which she managed to get over well with the new baby
9.Nancy Sirengo
The celebrated 31 year old artist died while having birth through the C-section in 2016.
Even though her baby survived, it remains the saddest news for the Drama art industry after a long struggle with the baby for 9 months.
10.Bridget Achieng
Through the technology of C- Section aka Caesarean section, Nairobi Diaries reality star Bridget Achieng was blessed with a bouncing child
Amani
Legendary musician Amani has opened up about her fears of not conceiving earlier on in her marriage.The artiste noted it took her a while before she could get pregnant, saying she thought she could never be a mother."Once upon a time I thought I would never be mum, but God, Yahweh made it happen."