Any love story has always a good beginning with very few having at all bad beginnings.
We look at how your top Kenyan celebs met at the first time before they began a relationship.
Have fun, you can consider telling us also how you (only for engaged) met with your love.
1.Wahu and Nameless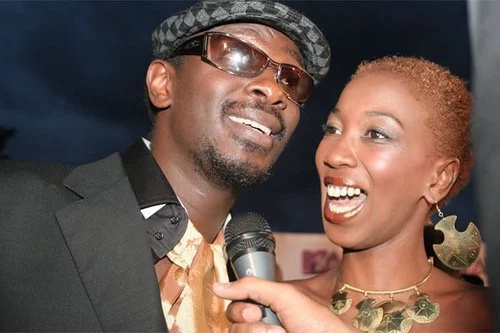 The two power couples who have been in love for the last 11 years met in 2005 and have already kids. Wahu and Nameless noted that they met in a music event, became friends, got engaged and wedding. Then the rest is history
2.Octopizzo and Wife
The rapper noted and recalled that he saw the wife on a Japanese advertising agency, searched her on the internet and the love chemistry began
3.DJ Creme And Denise
The two met while DJ Creme was working at CodeRED in 2007 at Roosters in Nairobi. When DJ saw her at the pool, he walked to her with a pick up line, got her number and then there was love
4.Akothee And Nelly Oaks
Nelly Oaks and Akothee met in a music studio at first time. Akothee was looking for a music producer at the first first time, she ended up getting a husband.
5.Uhuru Kenyatta and First Lady
It turned out that to win Margaret, Uhuru went through her elder brother, his school mate at St Mary's High School.
"I first met her brother. We went to the same secondary school and quickly became friends and it is through him that I managed to meet his younger sister and we started a relationship that has lasted from high school until now. I am thankful to God for that," said Uhuru.
6.Betty Kyalo And Denis Okari
Betty and Dennis first met on the line of news line when they were both new personalities on the dock. The two became friends and eventually lovers.
Betty was yet a junior reporter at KTN reporting to Dennis Okari was her senior editor
7.Diana Marua And Bahati Kenya
The two young power couples had their wedding in the last months of 2017. Here is how they met.
Do you remember the famous saying 'Prayer Partner'?
That is how it started. The two met on Facebook and started a chat. Marua went on to be featured into one of Bahati's songs.
"We met before we did the video together. It was a month before then. I was online at midnight and i saw  someone had liked my photos, ka sita. Ni usiku, there is nothing to do. Interactions sio mob hiyo time. I was like, who is this? I checked her profile and liked her photos."
8.Erick Omondi And Chantle
It was actually Chantal Grazioli's mother who was a matchmaker. When Chanal and her mum were at Kasarani stadium, she wanted a pic with Eric Omondi, but her mum stepped up and the two later had a selfie
And the rest as they say is history. Now that's one foresighted mother!
9.Lulu Hassan And Rashid Abdalla

The two are news persons. They met when they were on the line of duty covering news. Became friends and as they say, the rest is love history
10.Allan Kiuna And Kathy Kiuna
Allan first saw Kathy during a church sermon when he had gone to a neighbour church. Then funny enough Kathy was a choir member.
Then Kiuna used the opportunity to meet her,
11.Janet Mbugua and Ndichu
It is no doubt that the two are one of the top power couples blessed with a child.
Indeed they met in their own style.
I will let Janet explain to you how they met and then made love to each other,
"Incidentally, Eddie and I went to the same high school in Mombasa, but it was that whole thing for 'oh, she thinks she's all that' and I'm like 'he thinks he's all that' and he crushed my 16th birthday party. And it's funny that I remember that."

"So, we've known each other for a very long time, and our paths kept crossing and crossing, and then when he started to pursue me, I'd be like 'No' and he'd ask why 'You're are too pretty' (giggles). I mean, at that point, I was pretty young, in my early 20s and I just pretty much said, 'just date, your young, you look good, have fun',"

"I think it's surprising because growing up with brothers, I was like 'I know better than to even attempt to pretend that this gonna work so have fun and God willing if it's meant to be then we will reconnect',

"So we reconnected much, much later, and it just felt right because I had taken a break from dating and we connected then one thing led to another. Now we're married with a child."

"I think what I love most about Eddie is that he's very supportive and he pretty much takes me as I am. Coz I come in all kinds of layers."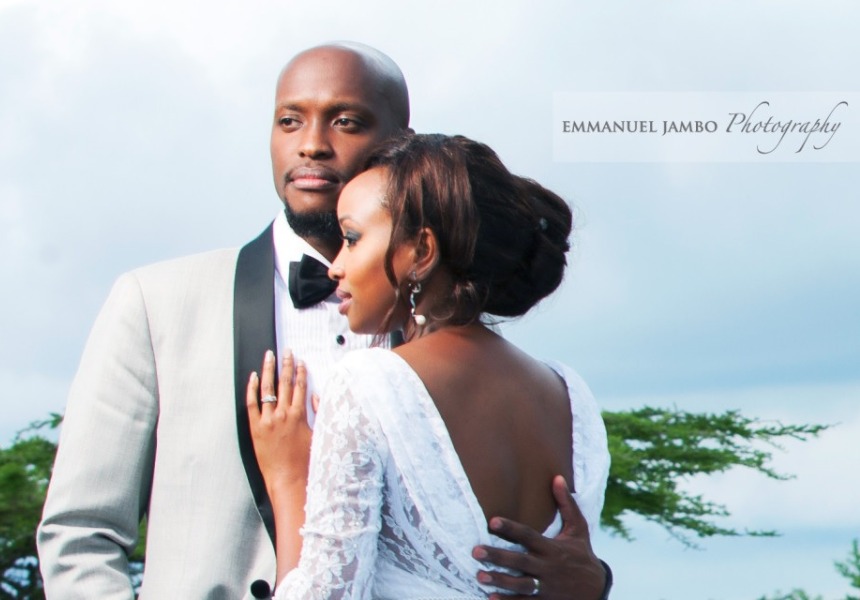 12.Size 8 and DJ Mo
Size 8 and DJ MO are both Gospel artists. How did they meet anyway because before Size 8 was a secular artist.
The two dated for about a year before they settled down for a mariage
DJ MO describes how they met
"I met Size 8 a few years ago through a friend. We became good friends and I have mentored her in matters of salvation. She's a very special person and I remember even when she sang secular music; she always had this immense desire to be born again. She kept telling me that she loved God so much and that she wanted someone to help bring her closer to God. I become that person!"