Raila Shows Off New State Bodyguard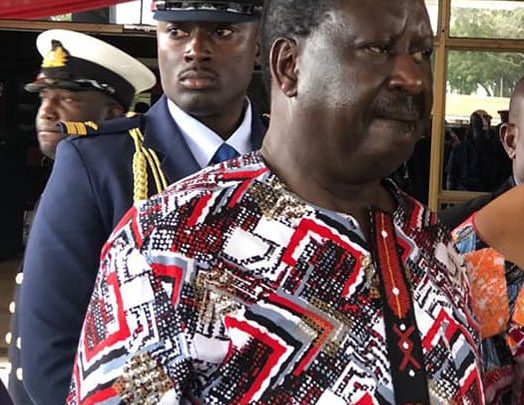 Former Prime Minister and current NASA leader Raila Odinga was spotted with a state bodyguard during the burial of former UN Secretary General Kofi Annan.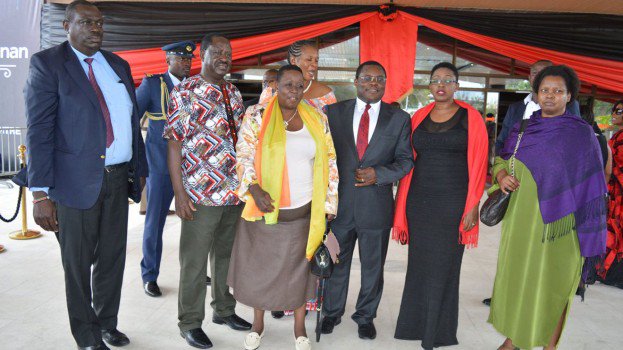 Mr.Odinga was seen with the uniformed Ghanaian Aide De Camp performed the roles of standing behind him, showing him directions and  ushering him around.
Ghanaian Aide De Camps is normally given to visiting heads of states and governments. The ADC assigned to Raila Odinga used a uniform with similar resemblance to the one an ADC assigned to Ethiopia Prime Minister Hailemariam Desalegn used back then in 2016.
In the pictures were President Uhuru Kenyatta sepcial envoys representing him in Ghana, led by Senate Speaker Ken Lusaka.
The role of Raila Odinga in the current government remains a puzzle even in the eyes of cognitive political analysts since Raila and Uhuru signed a peace deal after hotly contested 2017 elections.
Few months ago, Raila was given a red carpet in India, and given almost similar favors shown to visiting heads of state and government
Comments
comments