Students Who Missed 2015/2016 Cut Off Points Have A Reason To Smile Finally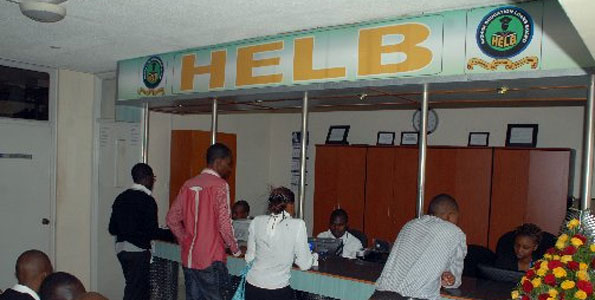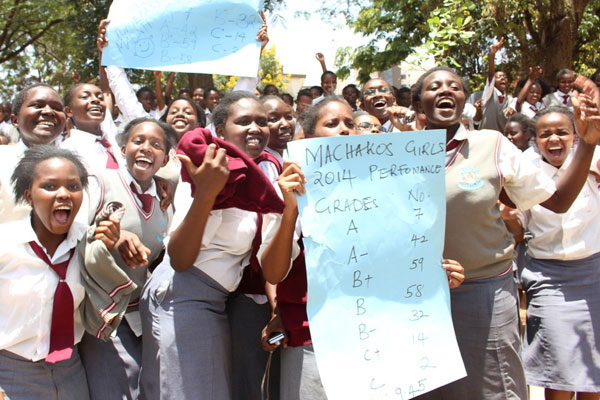 Government has increased scholarship opportunities for those students who have been sidelined because of the cut off points.
"All 2015 K.C.S.E. as well as previous years candidates with a minimum overall grade of C – (Minus) and above and have not benefited from Government Sponsorship in the past are eligible to apply for Diploma programmes," a statement from the Kenya Universities and Colleges Central Placement Service – KUCCP.
Those with B of 60 points for male candidates and B- of 58 points for female candidates were eligible for degree programs or diploma programs but those with below the cut off points to a C- were only eligible for diploma courses.
This translates to a total number of 74,389 2015 K.C.S.E. candidates who will join Universities in 2016/2017 up from 67,790 in 2015/2016. Said a statement from a press release.
In addition 50,338 will have an opportunity to access government sponsorship at Diploma colleges (Technical Vocational Education Training) in 2016/2017 up from 44,468 in 2015/2016.
KUCCP also announced that the online application system will open for the first revision of Degree and Diploma choices for the 2016/2017 placement to Universities and Colleges on Monday, April 11, 2016 at 0000 hours and will close on Saturday April 30, 2016 at midnight.
Applicants who meet the cut-off point set by the Placement Service for placement to Degree programmes may as an alternative apply for diploma programmes of their choice.
Those below the degree cut-off points but with a minimum grade of C- may only apply for diploma programmes, following the procedure outlined in the Placement service website.
Application will be done online by all applicants including those who had submitted their applications earlier through their respective schools and would wish to revise their choices.  There will be no manual application.
Applicants Care Support
Between Monday, April 11, 2016 and Saturday April 16, 2016 the Placement Service will send officials to the following Universities and Colleges to assist those who may need assistance on how to use the online application system.
Placement Service Headquarters, ACK Gardens, Community behind Ardhi House, Nairobi
Technical University of Mombasa
Coast Institute of Technology
Maseno University, Town Campus
Gusii Institute of Technology
Dedan Kimathi University of Science and Technology
Rift Valley Technical Training Institute
Egerton University, Nakuru Town Campus
Chuka University
Wote Technical Training Institute
Masinde Muliro University of Science and Technology
Bumbe Technical Training Institute

All applicants are therefore advised that they may seek assistance from any of the listed Universities or Colleges nearest to them while applying for their preferred courses.
From April 18th 2016 to May 2nd 2016 applicants may visit the Placement Service offices at ACK Gardens, Community, Nairobi for assistance.
Enquiries may also be made by email through info@kuccps.ac.ke or on Tel no. 0723954927, 0734879662 during the application period.
By Simon Ingari
Comments
comments