Top 10 Best And Safest Cars For Kenyan Women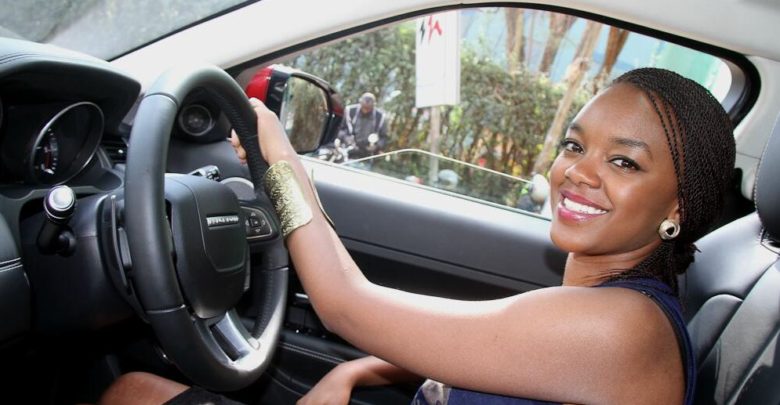 When a woman is choosing a new vehicle, options such as design or fuel savings are not enough to make a decision, a fundamental aspect must be the safety it offers, since it will be a fundamental characteristic to save lives in the event of an accident.
That is why we share a list of safe cars for women that provide a better driving experience.
Currently there are cars that in addition to their manufacturing material, provide safety systems that benefit driving and whose goal is to save lives in the event of accidents.
The following list of safe cars for women, is characterized by including driving accidents and safety systems.
Volvo XC90
The aim of the Swedish brand Volvo, is that by 2020, no person dies in accidents involving their vehicles, XC90 is characterized by having safety systems such as automatic braking, pedestrian detection and top-down vision through eight cameras.
Honda FIT
This vehicle of the segment of the compact, which is in charge of evaluating the resistance and safety of the vehicles.
Among its security features, it has frontal, side and curtain airbags; in addition to rear traction control against rollovers and multi-angle reversing camera.
Nissan March
This comfortable compact has ABS, EBD and BA braking systems, which serve to control the blocking of the tires in case of losing control, also has frontal airbags and three-point safety belts; making it one of the best-selling cars in its segment.
Toyota Yaris
This car is not only identified by its compact dimensions and versatility, thanks to its anti-lock braking systems, curtain air bags, front, back, for the knees and seats with system to reduce injuries; They make it a good representative when it comes to providing protection.
Mazda 3
The new generation of vehicles from the Japanese brand, offers a design and technologies focused on providing maximum security.
The SKYACTIV-Body technology is designed with high-strength steel that makes the body a protective shield for passengers. Inside, there are safety technologies with sensors that allow the operation of the braking assistance system, lane change assistant and blind spot detection system.
Honda CR-V
This SUV is one of the most sold vehicles on the market, it is also innovative, that it offers protection at all times.
Among its safety features include the rear view camera, front collision detector, lane change warning, double stage air bags, side and curtain type.
Volkwagen Golf
Not only have you been awarded as the car of the year, it is also the first in your segment to get five stars in the safety tests carried out by the several safety rating firms.
It stands for technologies such as the system of cutting of fuel supply in case of impact, side airbags and curtain type, 3-point safety belts and multi-collision system that automatically activates the brakes and switches on the emergency lights to avoid crashes in cannon.
Chevrolet Traverse
This truck is ideal for women who need to transport their children, thanks to its third row of seats it offers great space and comfort. In terms of safety, it has 7 airbags, ABS brakes on all four wheels, blind spot sensors and fog lights.
Ford EcoSport
The dimensions of this vehicle are ideal for a woman whose lifestyle is focused on looking for new things.
It has front, side and curtain type airbags; anti-impact bars on the doors, ABS brakes on all four wheels and braking assistance for starting on slopes, something that is appreciated if we fear that the car will go back and impact another vehicle at the time of resuming circulation.
Chrysler 200
If you are a woman with a busy work life, this will support your accelerated lifestyle. Its structure is developed with micro-alloy steel with high resistance to
It has the adaptive collision warning system, which thanks to camera and radar, prevents collisions when starting an autonomous braking and decreases the speed.
With this list of safe cars for women, we wanted to show you that the purchase of a new car should not be influenced by design or comfort, since the priority is your safety and it is worth investing in your well-being.
Comments
comments