Toyota Leaves Comfort Zone With New C-HR Model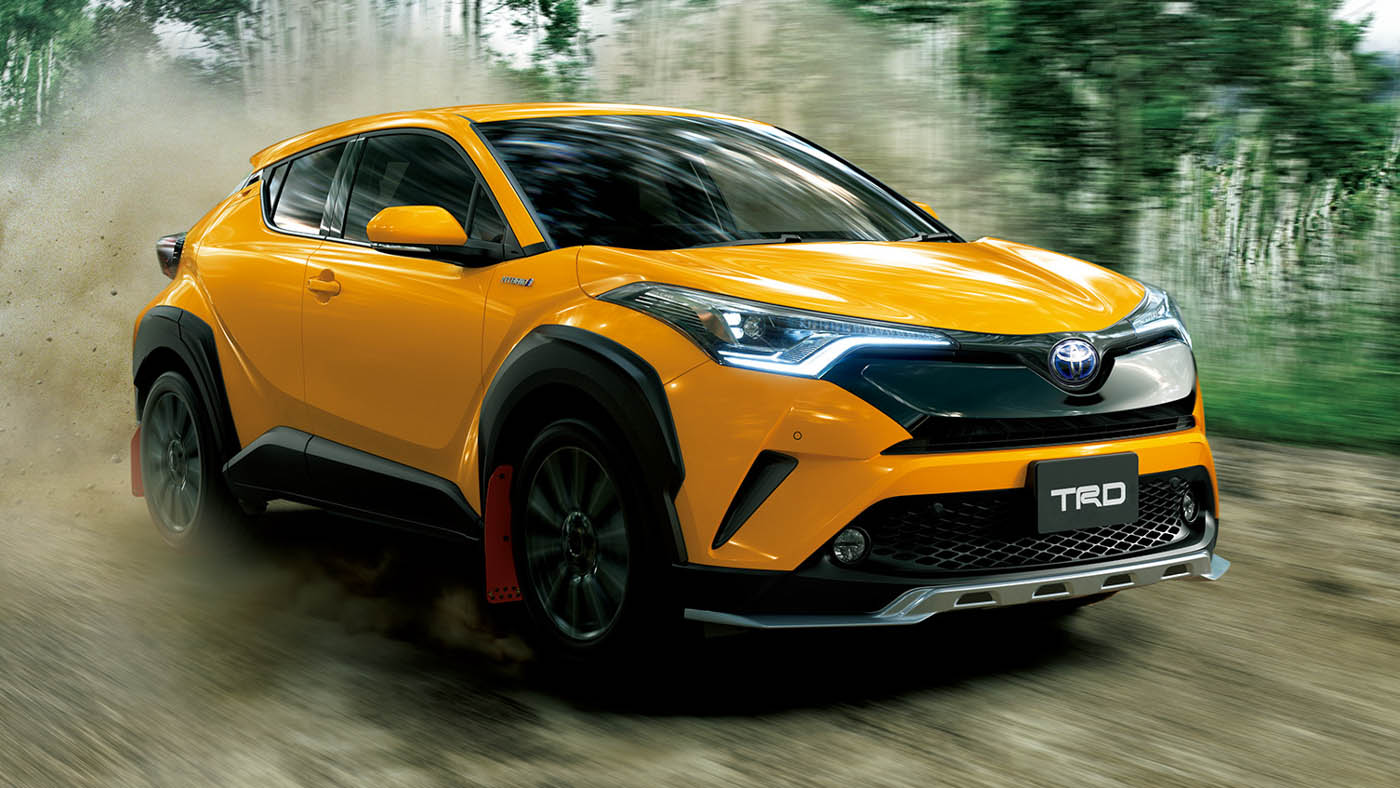 Toyota again demonstrates not being afraid to leave the comfort zone. The result: original designs and greater driving pleasure.

From any angle, the combination of shapes reminiscent of carved gems with flowing surfaces and elegantly integrated details creates a delicate balance of precision and sensuality in the Toyota C-HR.
Akio Toyoda wants to show the automotive world the ability to give autonomy to its product managers in order to achieve more stylistic freedom and promote technical creativity.
Designed for users who, without a doubt, do not want to go unnoticed. Users looking for new and different; accountants of new experiences. Toyota silenced with this design those who think that the models of the Japanese brand are not very expressive.
The coupe style line makes it truly unique in Toyota, creating a new chapter in the world of medium-sized crossovers.
It has a design inspired by the shape of a diamond and some wheel arches that project prominently towards the four corners to emphasize the power and rigidity of this new crossover.
The avant-garde and warm interior gives access to the latest technological advances and safety of the brand will make you enjoy the Hybrid technology that, by the way, is the only one possible as propulsion for this model.
Features
Two perfectly unified styles
An invisible line divides the two worlds that coexist in the bodywork of the CH-R: powerful bases of an all-roader support the upper part of a coupé.

Design
The movement of the tilting panel hidden towards the front and rear wheels, together with the lateral axis that flows forward and backwards, emphasizes the sensation of speed and elevation of the fine body.
The strategic position of the rear handles integrated into the C-pillar enhances the coupe style of the CH-R.
New identity
The front is the new hallmark of the Japanese brand, designed on two pillars: Under Priority (lower priority) and Keen Look (powerful image) of Toyota.
Glare
The body is reduced at the ends to highlight the optical groups.
Modern and sensual interior
Sensuality and modernity coexist in the interior together with Toyota's avant-garde technology, positioned in a very functional way.
Driver-oriented functions
The driver-centered zone incorporates innovative details and advanced technology, but intuitive and accessible.
All the function keypads – as well as the 8-inch touch screen of the sound equipment, which has a man-machine interface, Human Machine Interface (HMI), redesigned and improved – and with Toyota's 2016 multimedia navigation platform and updated connected services, are slightly oriented towards the driver.
Incredible auditory sensations
It has a superior JBL sound system with an eight-channel, 576-watt amplifier and nine speakers. In addition to a new patent JBL acoustic waveguides, known as horn tweeters.
Comments
comments