Ugandans Shock Africans With Their Slave-Trade Act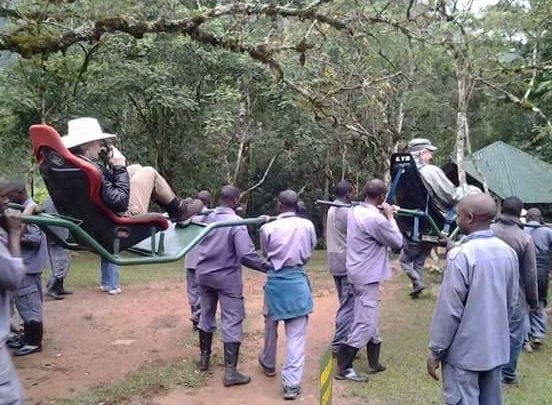 Ugandan tour guides operating in their local Wildlife Conservative park have shocked Africans with their recent act of customer service.
The tour guides have been pictured ushering around white tourists while on their shoulders supported by human supported chariots.
This acts of 'customer satisfaction' has triggered a colonial nerve that was slightly healing .
Most of the Africans who came across the photo condemned it.
Whether it is a black or white person carried on that chair. The Uganda wildlife must stop this nonsense. This is inhuman. Don't remind us of slave trade please. pic.twitter.com/cArSbzHAM0

— Welly (@wshayaz) February 16, 2018
Comments
comments