"Wenger Out" Signs Spotted At Anti-Robert Mugabe Protest In Zimbabwe.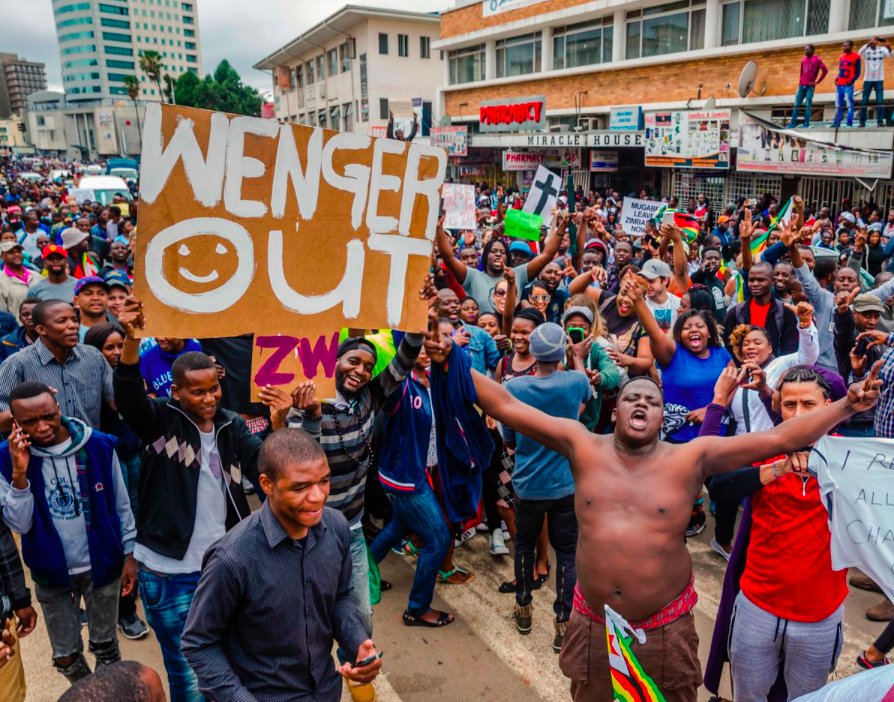 Several placards written with shouting letters, 'WENGER OUT' were pictured in the protests that were held in the capital of Harare in Zimbabwe.
While many protesters marched in the pursuit of resignation of the longest serving and only president the South African nation had known for about 37 years, some of the concerned fans of Arsenal FC saw an opportunity to send their message to the English side top club.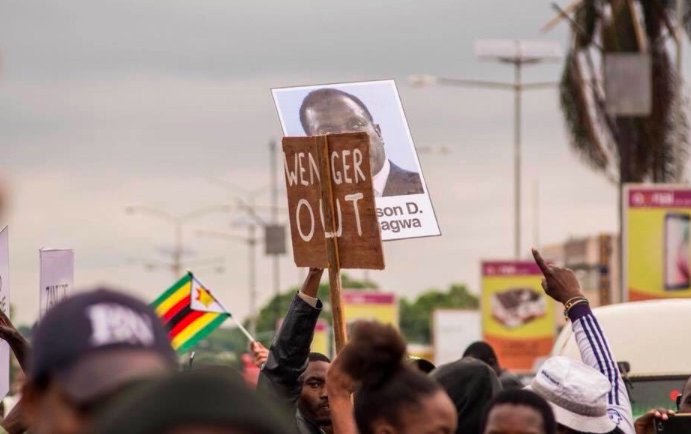 Arsene Wenger, Arsenal FC head coach for the last 21 years has been a center of the resignation and sacking course bearing in kind that he has lead the Gunners for a long period without a cup from the UEFA champions league.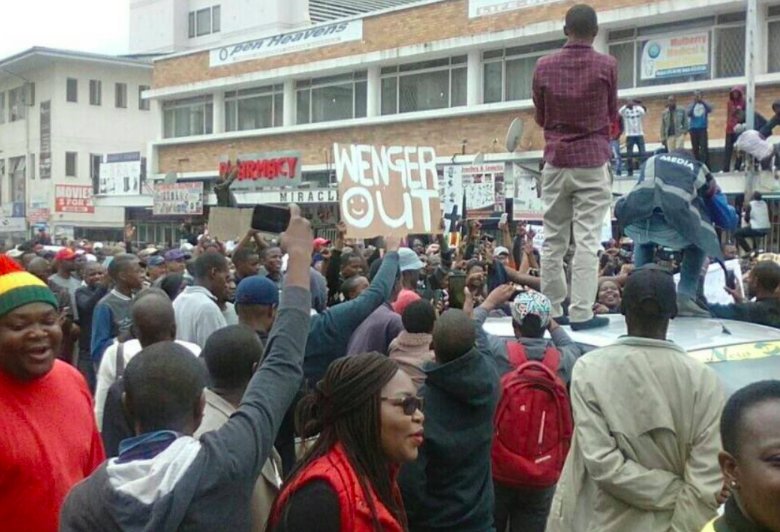 Fans earlier the season, thought that they had been disappointing when the club gifted him  new 2 year contract instead of sacking him.
In Africa, he is sarcastically compared to President Robert Mugabe simply because they both have served their people fro a very long 'abnormal' time in the modern day society.
Comments
comments