Brave Woman Fights Armed Thugs Like Jason Statham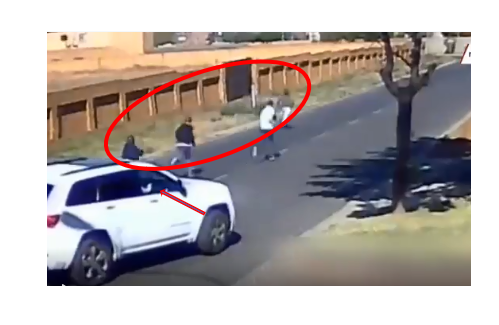 A brave and fearless woman has won social media hearts on how she saved her kid's and her own life when she was attacked by atleast four armed robbers.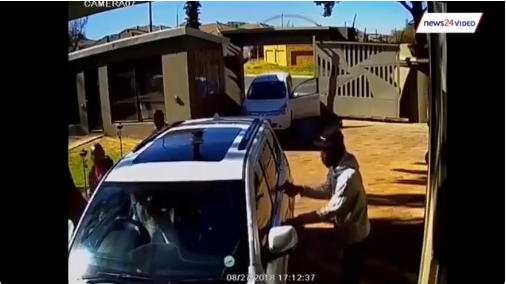 The woman narrated her story using CCTV cameras mounted around her home.
The Camera shows the woman entering her home in the car with her kid in the car as well, closely followed with another car behind it.
Immediately before she steps out of the car, three armed men from the rare car surround her car, pointing pistol on her windscreen, and giving her orders to surrender her valuables.
But instead, ordered her kid not to step out, alerted police and took a quick action to save their already endangered life.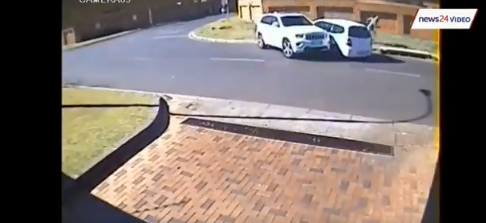 With the thugs armed with guns, she had her biggest weapon, her big car which could ram through theirs.
This thought never escaped her, she engaged a reverse gear, hit the rare car, thugs panicked, hit it again on its better part getting damaged. The third knock on the robber's little car saw them take off immediately with their guns.
Police arrived when the woman had saved their life and valuables
A fantastic example of a lady not allowing herself to be a passive victim to a group of men with guns. She had the biggest weapon of all, her car…. pic.twitter.com/8Uk4L9w7A4

— David Videcette (@DavidVidecette) September 9, 2018
Source- News 24 Media