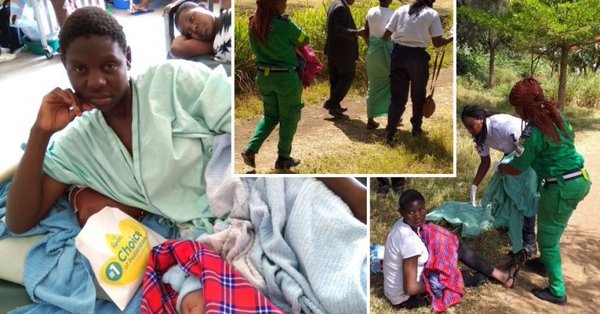 Rebecca Otieno aged 20 years gave birth to her bouncy baby at Uhuru Park, after she was kicked out by landlord.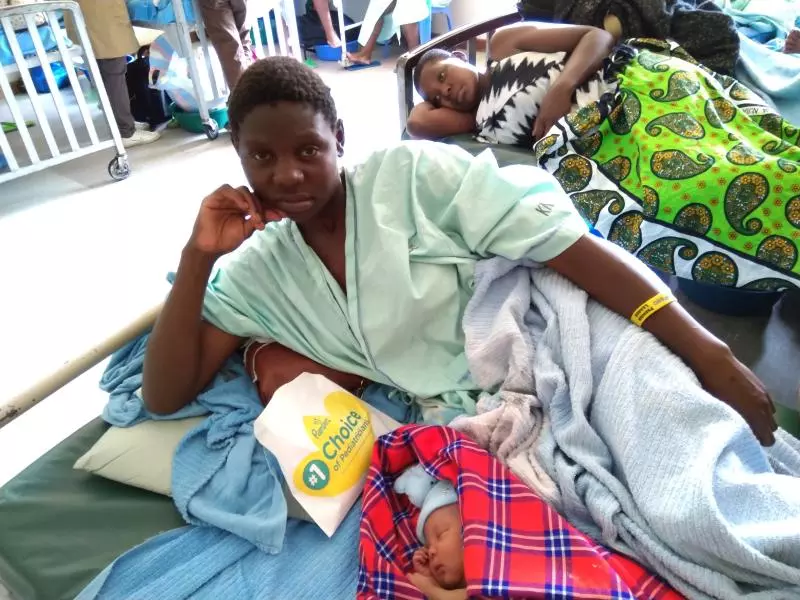 The young woman became jobless after she lost her hotel job in the city, which consequently meant she had no place to sleep since her rent was due.
She was kicked out of a hotel lodging in Nairobi's Muthurwa area, after she failed to raise only sh.50 for a night.
What followed, was to seek Uhuru Park, where she will find atleast a place to put her head and nurse her unborn baby.
At Uhuru Park, she felt a call of nature, but had no sh.10 to visit public toilet in the same recreational facility.
"I did not have Sh10 and my phone was switched off, the attendant forced me to surrender the handset so she could let me use the facility," said Atieno.
At around 2pm on Tuesday, she felt something, and her pregnancy water broke. She knew it was time to give birth yet there was no any kind of assistance.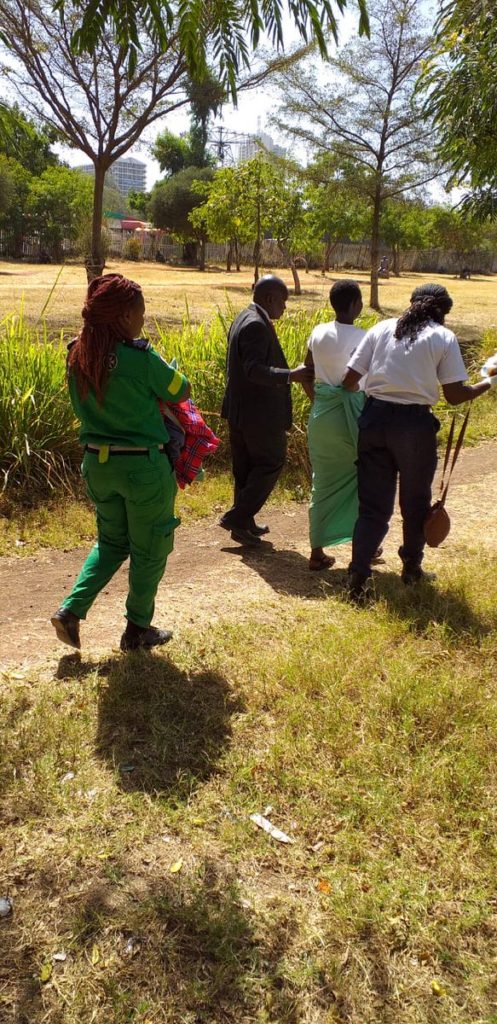 She looked around, and there was no one in her sight to help. She was forced to do it herself. And with just 30 minutes she was done. A bouncing baby girl was in her arms.
Without any kind of assistance, she wrapped her in a sweater.
She did not expect to give birth to her baby that day, despite having gone twice for antenatal checks at Bahati Hospital in Nairobi's Eastlands.
A Good Samaritan spotted her, and took her to Kenyatta National Hospital
"I marveled at my newborn daughter's perfect fingers and toes. I felt lucky, as all new parents do, but also because I had somehow miraculously managed to do this all on my own," said Atieno.
Despite passing the biggest test of delivery, there are hard problems waiting for the mother of one.
"My boss claimed that I was too slow to work at such a place, I felt like she was forcing me to leave the job. I didn't have anywhere else to go," said Atieno, adding that since she separated from the father of her baby in Kisumu, hers has been a life filled with uncertainty.
Currently, Rebecca is living without a job, a house and any kind of relative to help her in Nairobi.
Courtesy of Standard Digital