Betty Kyallo Shows Off Her Curves, Okari Is Eating With Eyes, Lol!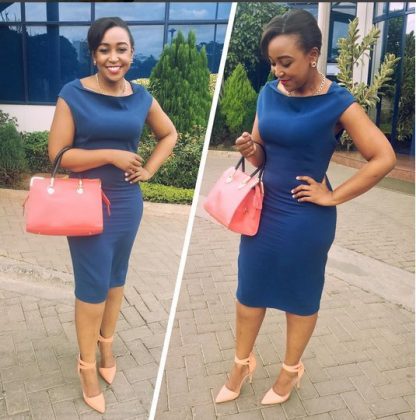 I can finally say that i see the reason why Dennis Okari is waiting for her to come back home.
Because in truth, Betty Kyallo is a natural beauty. She needs no make up nor contouring (I have no idea what that is but it seems to be al the rage for women who are "with it"). And so when I saw her in this form fitting dress, I couldnae help but to share it. While the likes of Huddah and Vera have to resort to wearing swimsuits or less to garner attention, Betty Kyallo Mutei simply wears a lovely dress and has me busy plotting to break one of the 10 commandments.
Comments
comments